If you do not have much time, select the main artistic and architectural features today at the Museum to make the most of your visit.
Atrium
1st floor, Atrium
The Atrium, more than 50 meters high, is the beating heart of the Museum and one of the central spots of Frank Gehry's design. It also makes a wonderful venue for cultural activities and events.
Riverfront terrace
1st floor, riverfront terrace
The riverfront terrace, next to the Atrium, offers views that show how the Museum is seamlessly integrated into the surrounding cityscape in terms of materials (glass, titanium, limestone) and connections to the buildings and structures nearby, such as La Salve Bridge.
Moreover, the exterior of the Museum is perfect to install site-specific and permanent works from the Guggenheim Museum Bilbao Collection. Such is the case of Tulips (1995–2004), by Jeff Koons; Maman (1999, cast 2001), by Louise Bourgeois; and Red Arches/Arku gorriak (2007), by Daniel Buren.
Jeff Koons
Tulips, 1995–2004
High chromium stainless steel with transparent color coating
203 x 460 x 520 cm
Guggenheim Bilbao Museoa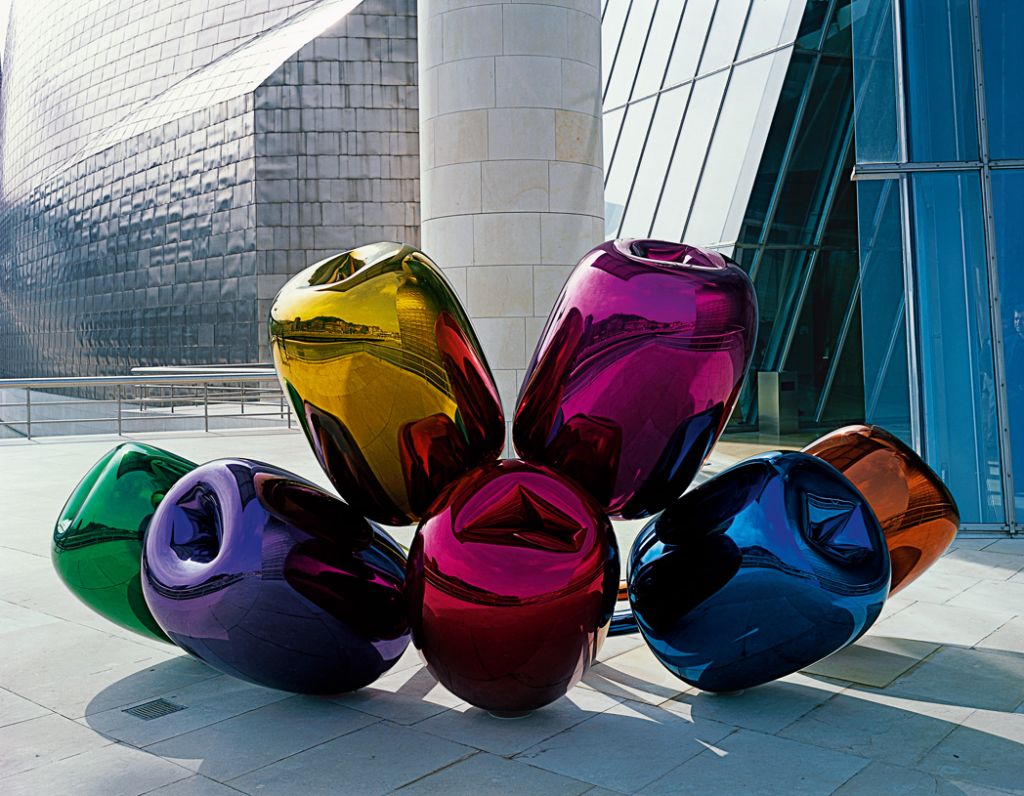 The Matter of Time
Balcony, 2nd floor
Go up to the 2nd floor of the Museum and take a look from the balcony of gallery 104. You will get a panoramic view of The Matter of Time (1994–2005), a permanent installation by Richard Serra. This unique work is one of the icons of the Guggenheim Museum Bilbao Collection.
Richard Serra
The Matter of Time , 1994–2005
Weathering Steel
Dimensions variable
Guggenheim Bilbao Museoa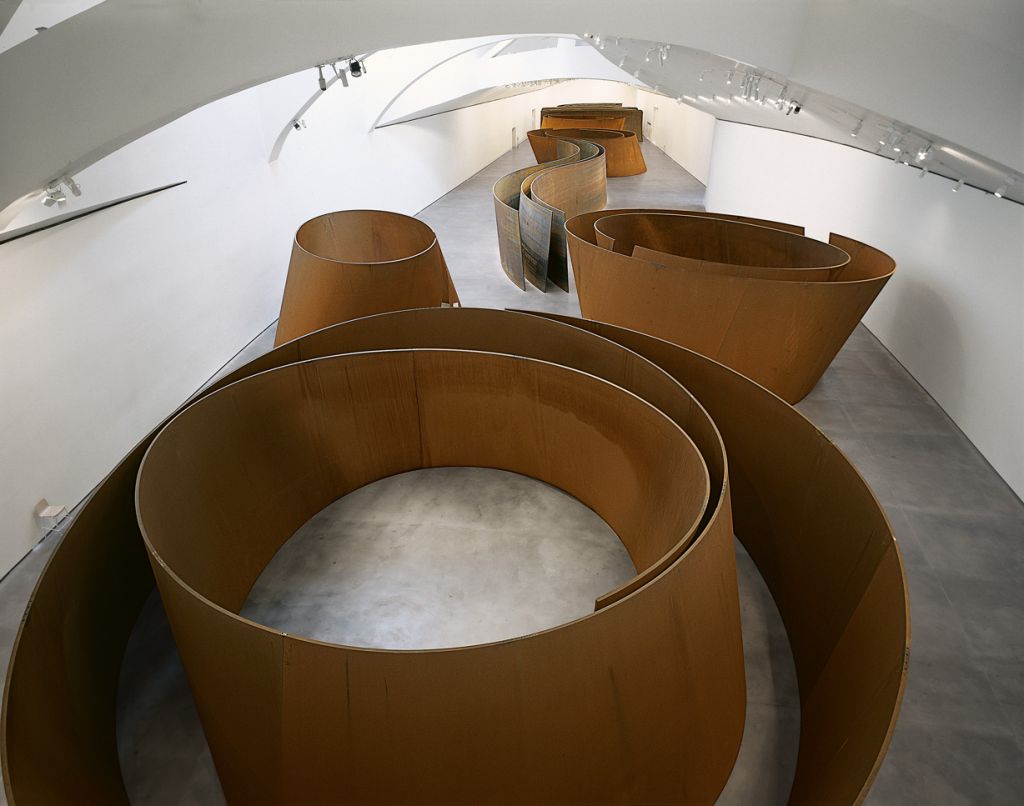 Motion. Autos, Art, Architecture
Motion. Autos, Art, Architecture is an exhibition of cars and their evolution as icons of technical innovation into real works of art.
The exhibition begins in Gallery 202 with the origins of the automobile and then moves up to the second floor, where visitors will find popular car models and iconic designs – and even a few gems of engineering.
In the galleries, the cars are accompanied by artworks, photos, and drawings that illustrate the impact of the automobile on art, architecture, and design.
Christo
Wrapped Volkswagen (Project for 1961 Volkswagen Beetle Salon), 2013
(Project 1961)
Collage graphic with original Volkswagen covered in fabric and hand-overpainting
55.8 cm x 71 cm
Ed. Nr.: L/XC + 160 + 50 AP + 15 HC
Galerie Breckner
© Christo, VEGAP, Bilbao, 2022