A newly developed area of the city
Surrounded by attractive avenues and squares, the Museum is located in a newly developed area of the city, leaving its industrial past behind. The Museum plaza and main entrance lie in a direct line with Calle Iparragirre—one of the main streets running diagonally through Bilbao—, extending the city center right up the Museum's door.
Once in the plaza, visitors access the Hall by making their way down a broad stairway, an unusual feature that successfully overcomes the height difference between the areas alongside the Nervión River, where the Museum stands, and the higher city level. This way, Gehry created a spectacular structure without it rising above the height of adjacent buildings.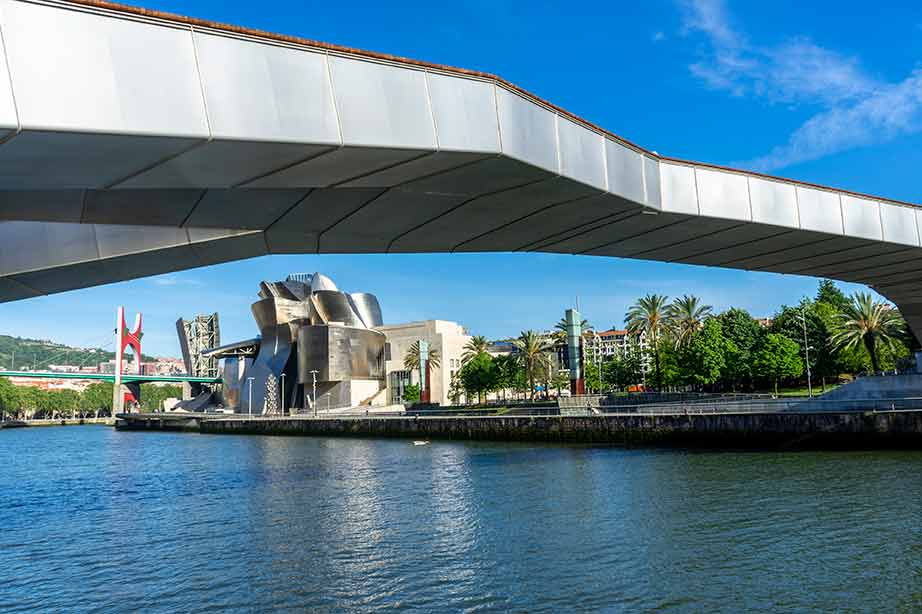 The highest part of the Museum is crowned by a large skylight in the shape of a metal flower covering the Atrium, one of the building's most characteristic features.
It is possible to walk all the way around the Museum, admiring different configurations from each perspective and also a number of artworks installed outside by artists such as Louise Bourgeois, Eduardo Chillida, Yves Klein, Jeff Koons, or Fujiko Nakaya.
The Museum site is crossed at one end by La Salve Bridge that, since 2007, supports the sculpture commissioned from Daniel Buren entitled Arcos rojos / Arku Gorriak.
"Architecture should speak of its time and place, but yearn for timelessness."
FRANK GEHRY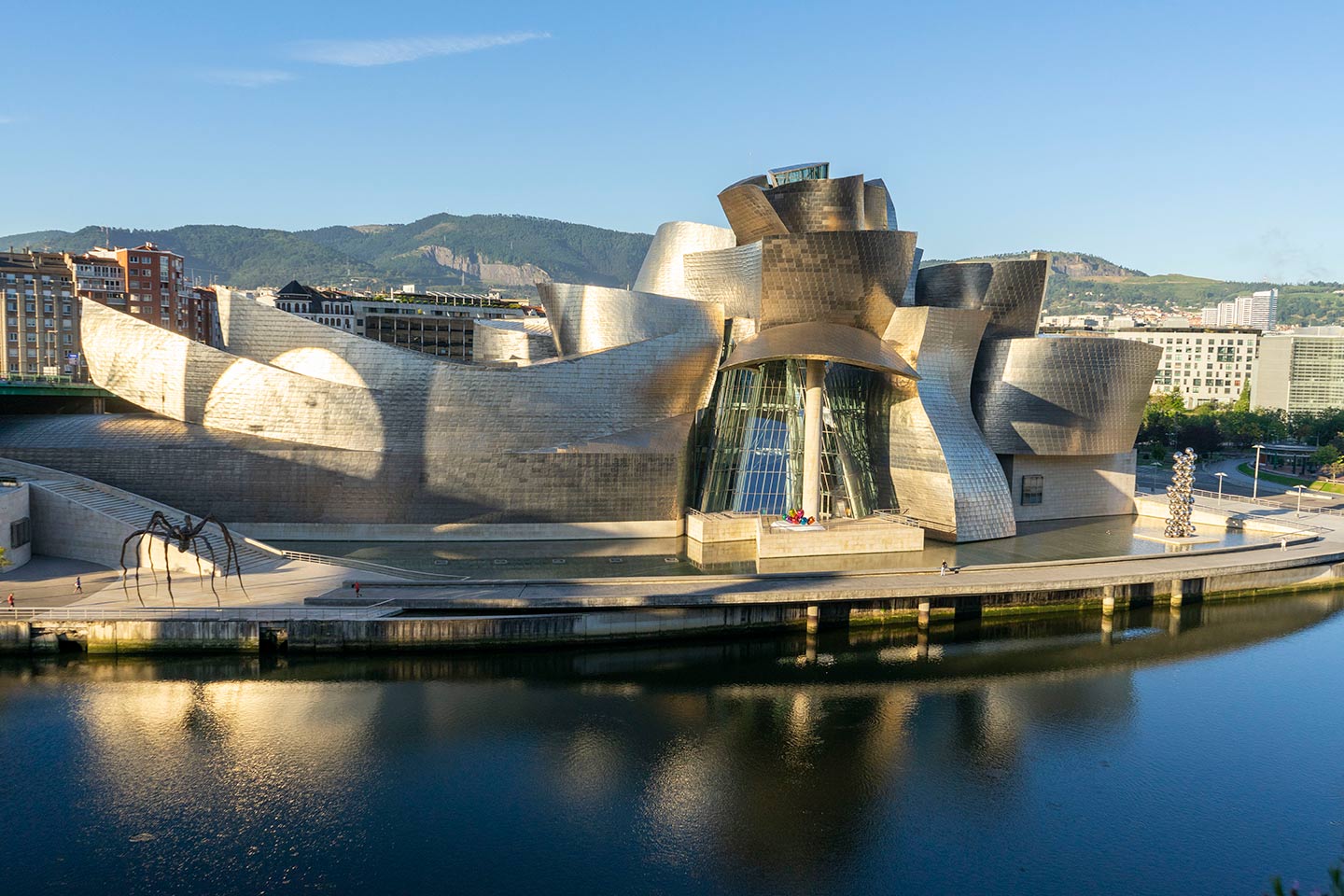 Stretching under the bridge, gallery 104—an enormous, column-free space that houses Richard Serra's installation The Matter of Time—ends in a tower, a sculpture gesture that brings the architectural design to a crescendo that appears to envelop the colossal bridge and effectively incorporates it into the building.