The Guggenheim Museum Bilbao offers a wide range of tools, programs, and activities for the understanding and enjoyment of modern and contemporary art – and culture at large. With the support of BBK, Strategic Trustee of the Museum, the exhibitions, the Masterpieces from the Collection and the building are made available to the general public and especially to families, schoolchildren, and visitors with special needs.
In your classroom or at home with your family, you can watch these videos anywhere—they will stimulate your creativity and your love of art.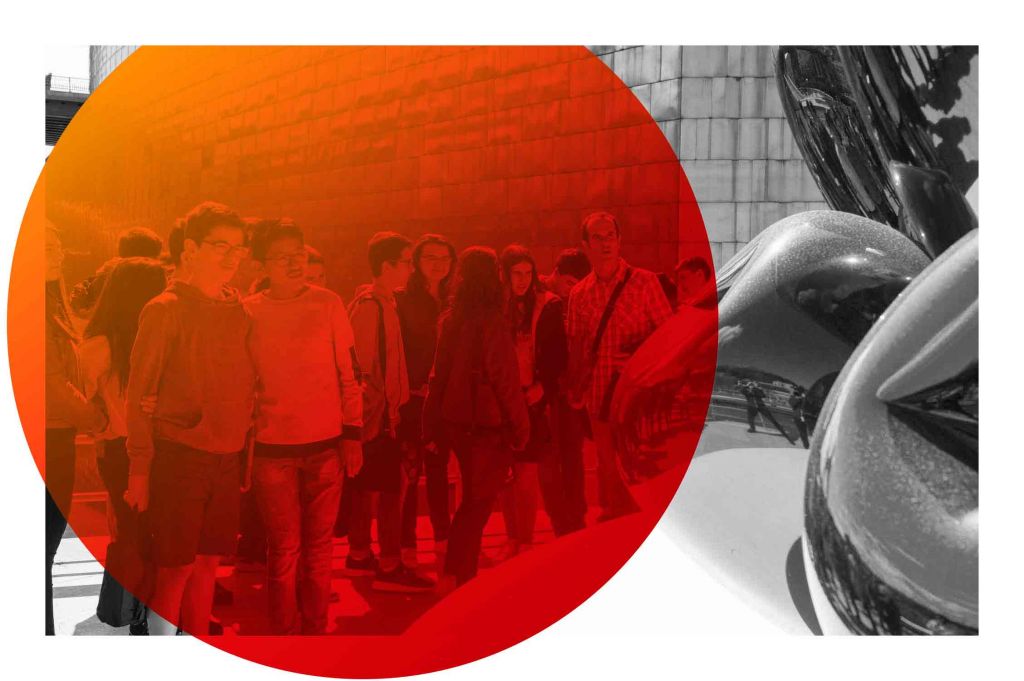 Schools
The Museum as a place for shared learning and joy. Teachers, Museum educators, and artists as facilitators in learning processes.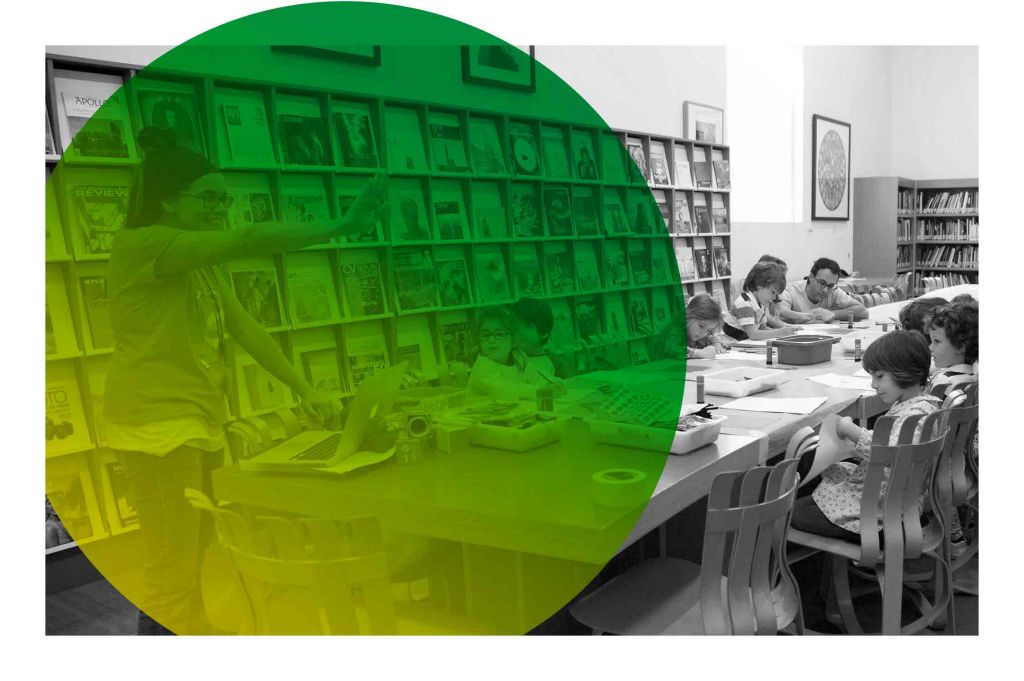 Families
Special programs, spaces, and tools for children of different ages (6 months and up!) and accompanying adults. Different ways of having an enriching, friendly museum experience for all.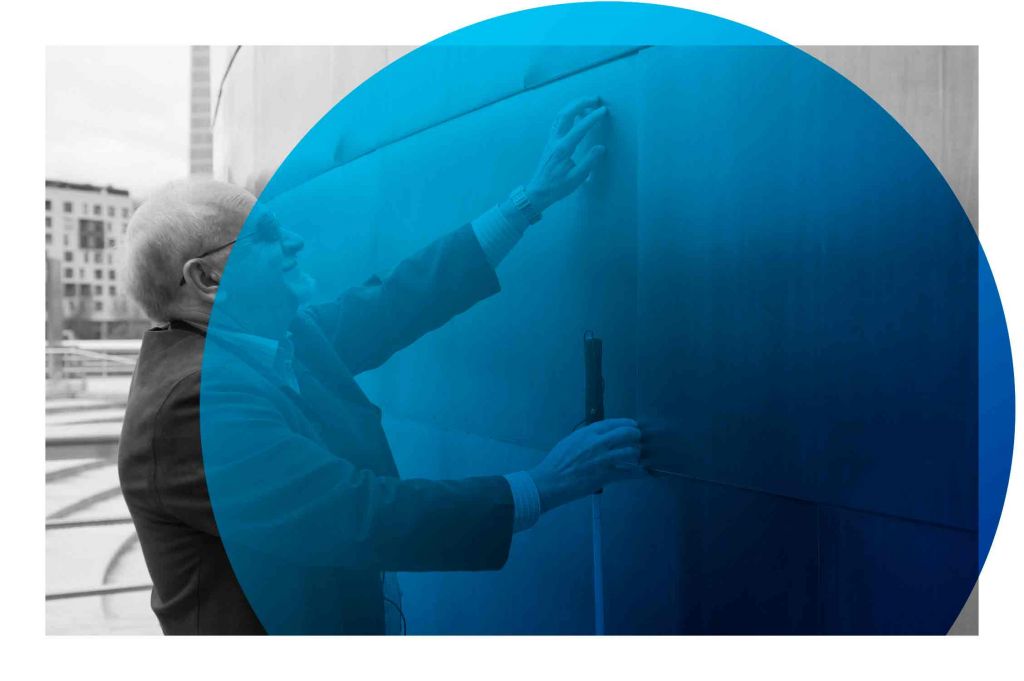 Social Programs
In today's world, museums and artistic/educational practices are driving forces of social change. By implementing transformative learning processes that involve a variety of education agents and participants, the Guggenheim Museum Bilbao takes a special look at the different communities, their values and social needs.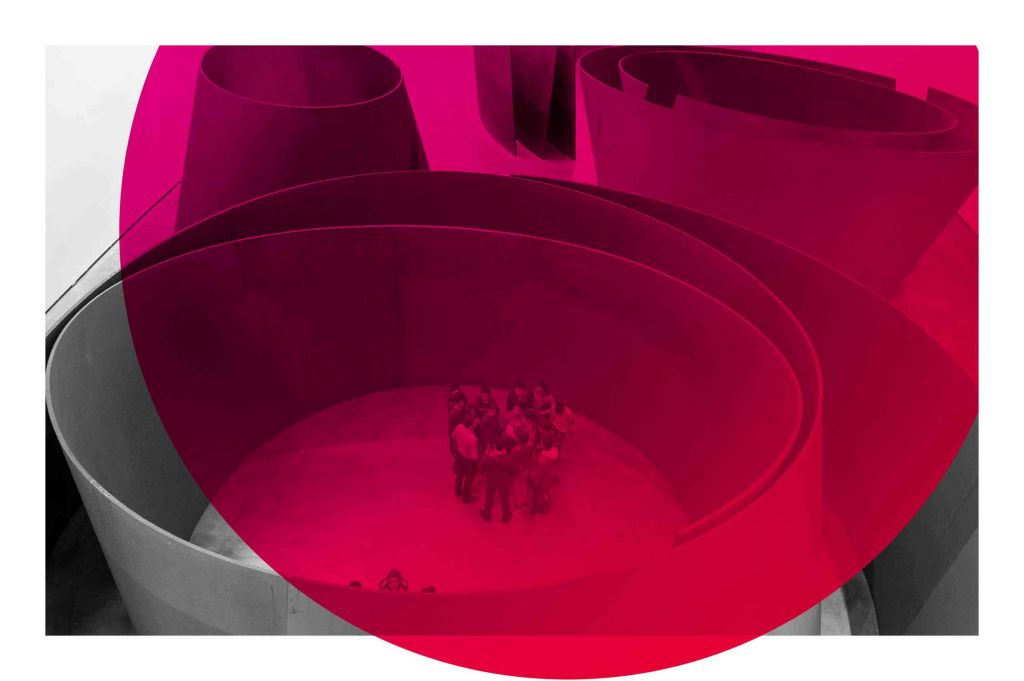 Connect with Art
Through Connect with Art, a program offering express and guided tours, annotated visits, tours for visitors with special needs, didactic spaces, and audioguides, art is discussed without prejudice and made easy to experiment and understand, and accessible to all.
Training Programs

The Guggenheim Museum Bilbao offers young artists and art students two international fellowship programs: the Basque Artist Program and Basque Internships. The Museum also collaborates in the Hilla Rebay International Fellowship.