Learn
LEARN is the educational project of the Guggenheim Museum Bilbao. It welcomes everyone, and its contents are organized according to the audiences that they target and their specific needs and interests. Encompassing a wide range of programs, activities, and resources, LEARN is designed to enhance the enjoyment and knowledge of the Museum's art program and the architecture of the building, and ultimately modern and contemporary art and culture in general.
VALUES AND CONCEPTS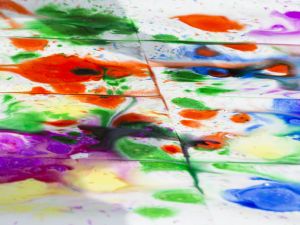 Art and Artists
To encourage respect and empathy towards art and artists.
To view the Museum, the art it presents, and the educational practice as useful tools in generating knowledge.
Individual and Cooperative Learning
Promoting shared, cooperative learning along with individual critical thinking.
Underscoring the importance of creativity and imagination, feeling and pleasure as horizontal learning tools.
Diversity, Inclusion, Accessibility
To develop transformative and inclusive pedagogical processes in response to the social and gender diversity of the artists exhibited and of everyone.
To target the educational programming at both Museum visitors and other people who cannot easily access it.
Digital Education
To generate motivating, personalized, and accessible learning experiences through innovative and lasting digital educational tools and programs.
Sustainability and Wellbeing
To promote actions that favor education and the museum experience around sustainable development and improving people's lives.
To encourage exchanges with cultural entities around us and to generate a multidisciplinary and enriching program of activities.