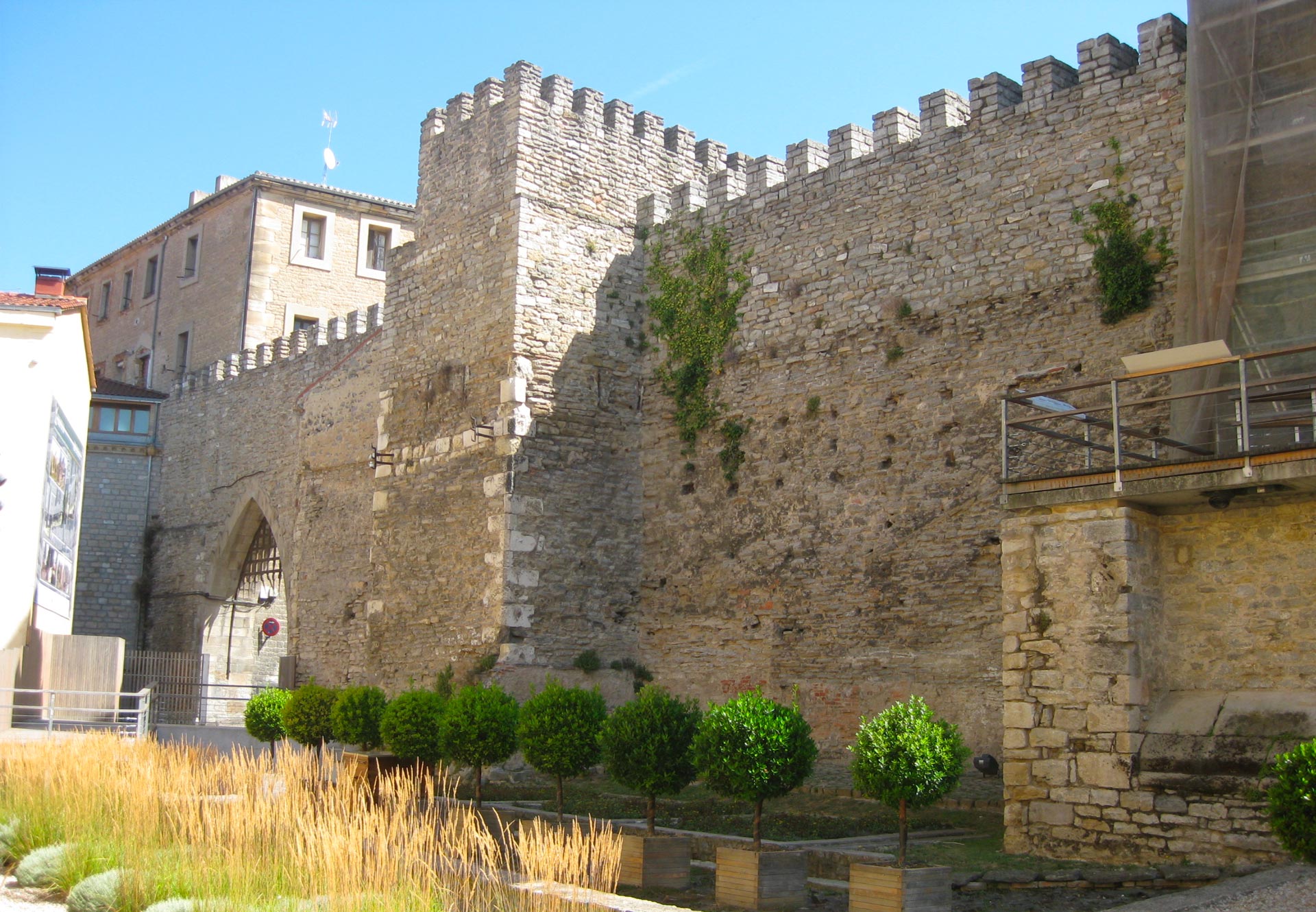 Mediaeval walls
Vitoria-Gasteiz, Euskadi
The remains of the Mediaeval Walls of Vitoria were discovered in 2001 in the course of a dig carried out under the Cathedral of Santa María as part of its restoration. Initially, 136 metres of fortress and two towers were uncovered at the rear of Calle Correría, and new sections have since been found that now make up an interesting visit to the mediaeval part of the city.
The route runs behind the church of San Miguel and the Palace of Villa Suso until it reaches the Plaza del Machete through an old passage. It then continues along a crenelated walkway and defensive towers, with the help of an elevator to overcome the steep drop.
This urban walk is lined with attractive lights and carefully tended plants arranged in different types of gardens – shady, maze-like, neatly planned or stone-lined –known as the "Space of Silence". From here you can also observe the remains of an ancient mediaeval stone 'fridge'.
The reconstruction of the city walls was recognised by Europa Nostra for the effort made to conserve the area's cultural heritage, and also through the "Heritage Nobel Prize" with a diploma and special mention.