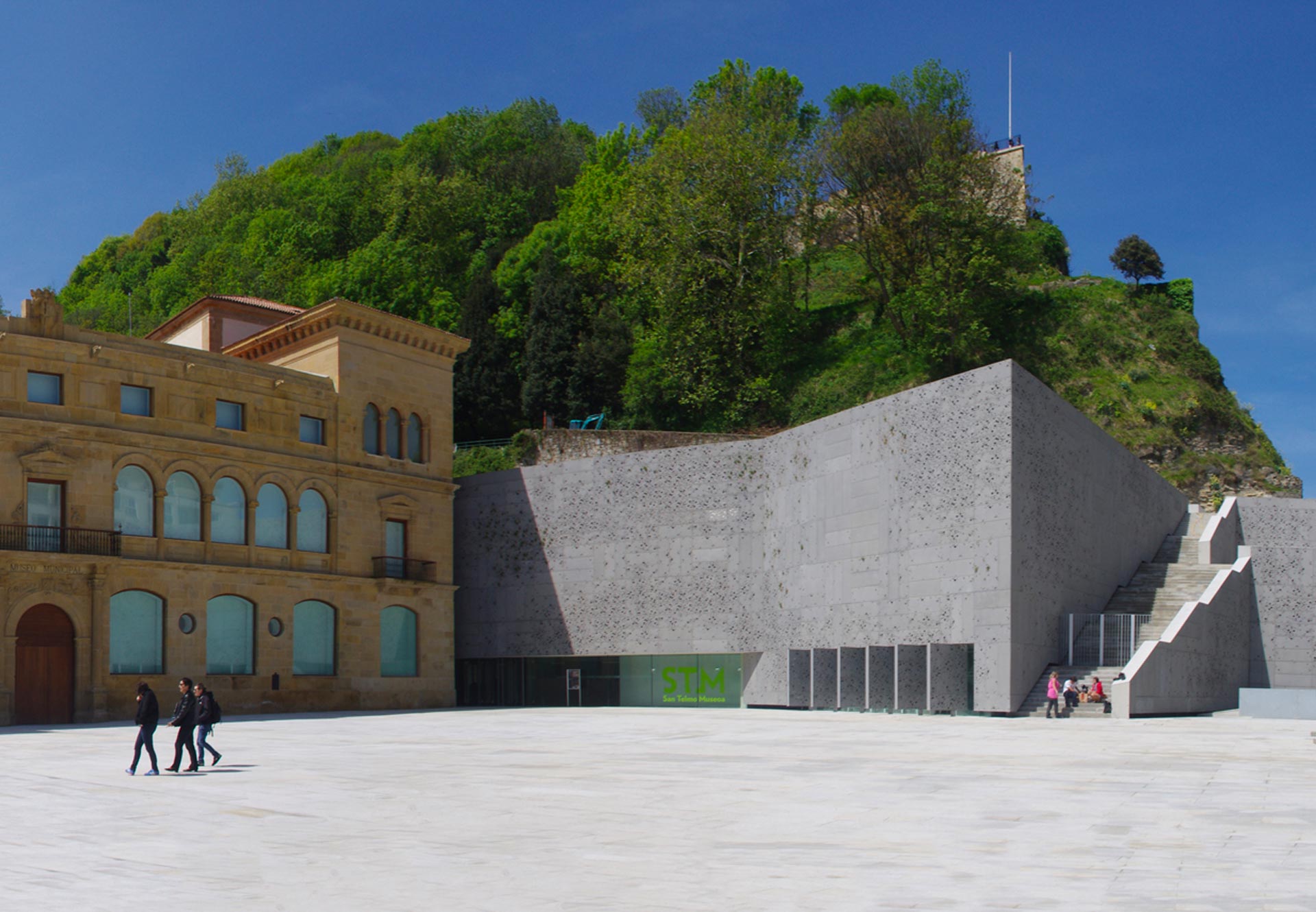 San Telmo Museum
Donostia-San Sebastián, Euskadi
The San Telmo Museum, first opened in 1902, is the oldest in the Basque Country. Reopened in 2011 after an extensive refurbishing and extension process that lasted five years, it is the biggest museum dedicated to the evolution of Basque society from prehistoric times to the present day. The museum is housed in a 16th-century Dominican monastery and a new pavilion has been added – under Mount Urgull – which houses temporary exhibitions and others.
The museum covers 11,000 square metres and has a collection of over 26,000 pieces, a selection of which is on display to the public in a number of different exhibitions: Marks on Memory, the Awakening of Modernity and a historical Art Collection.
The audiovisual titled "From Convent to Museum" gives the visitor an idea of the evolution of San Telmo.
The tower of the convent is home to a space called "Museum of Gupizkoan museums", which provides information on the centres that make up the Museum Network of Gipuzkoa.