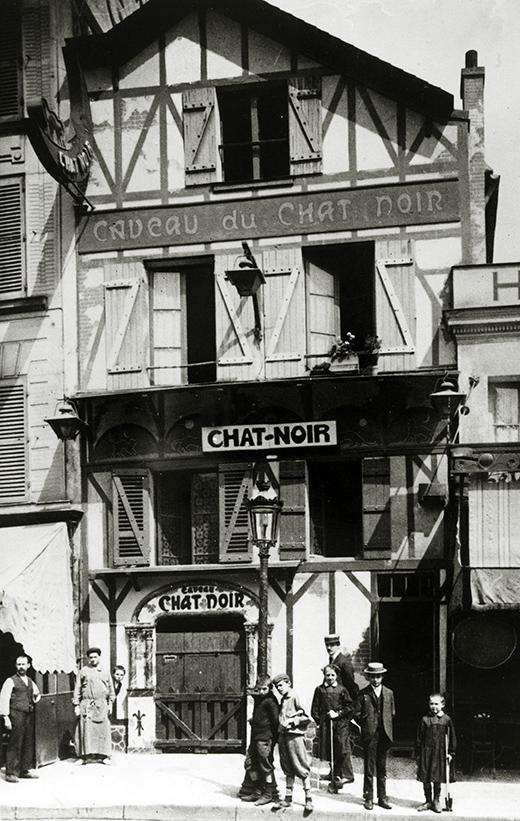 MORAL DECADENCE: THE POPULARITY OF CABARETS AND CAFÉ-CONCERTS
Paris, 1881. Artist Rodolphe Salis Opens the First Cabaret in Montmartre: Le Chat Noir (The Black Cat)
Frequented by artists and intellectuals, cabarets abounded in Paris and set off alarms among the city's more conservative sectors, who condemned them and their habitués as evidence of society's moral decadence.
Cabarets were night-time entertainment venues mainly attended by men from different social classes, who enjoyed the shows, often while discussing events happening in the city. Sometimes these included confidential matters, which later spread, either intentionally or not, across all of Parisian society.
After Le Chat Noir opened, numerous other cabarets were launched, many of them run and attended by artists. Their atmospheres differed and focused on a variety of themes. For example, L'Enfer (Hell) bowed to the Parisians interested in occultism, with reliefs of skeletons on the walls and coffins as tables, whereas Le Ciel (Heaven), located right next to its infernal twin, represented Paradise and waiters dressed as angels served customers.