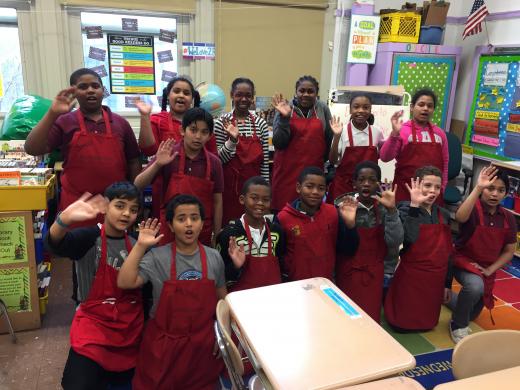 BILBAO−NEW YORK EXCHANGE
Each academic year, a school participating in the Learning Through Art program in Bilbao and another in New York come into contact to exchange information on their projects.
Students of both schools share their experiences as artists sending texts, drawings, and photographs by e-mail. This interaction goes beyond what is merely artistic, given that the students also find out about the concerns of the other students, as well as their likes, games, and any other significant aspect of the reality that surrounds them. In this way, another objective of the program is fulfilled: generate interest in other people and cities of the world, exposing the similarities and differences between life of a primary school kid living in New York and another one living in Bilbao.
On this occasion, participants from Tomás Camacho School in Bilbao, working with artist Naia del Castillo, and students from PS 38 in Manhattan (New York), guided by artist Jeff Hopkins, contacted each other via e-mail for six weeks, exchanging information and photographs of their artistic projects, as well as what is characteristic or common in their respective environments. In the process, each of the groups was curious to find out about the other class and to compare the Guggenheim Museums in both cities. With this interaction, the students' communication and descriptive abilities were strengthened and their skills in the use of English were improved.