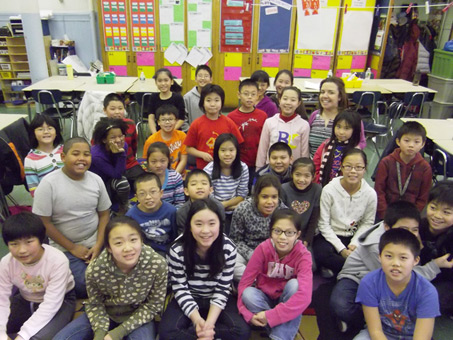 CULTURAL EXCHANGES
Two primary school classes, one from CP Arrankudiaga in Biscay, the other from PS 42 in Manhattan, New York, worked simultaneously for eight weeks on a joint project. The workshops were led by two local artists, Ibon Garagarza in Bilbao and Jen Cecere in New York.
The two primary school classes exchanged e-mails, information, and photographs online, compared creative processes, lifestyles, and aspects characteristic of each place. The idea was to offer students enriching experiences beyond their local environment to learn about the world beyond their neighborhood. The topics of the project were directly linked to curriculum in the areas of Natural and Social Science and English Language and Literature.
By exchanging written descriptions and photographs the students learned about the food, languages, traditional dress and customs of each other's countries.