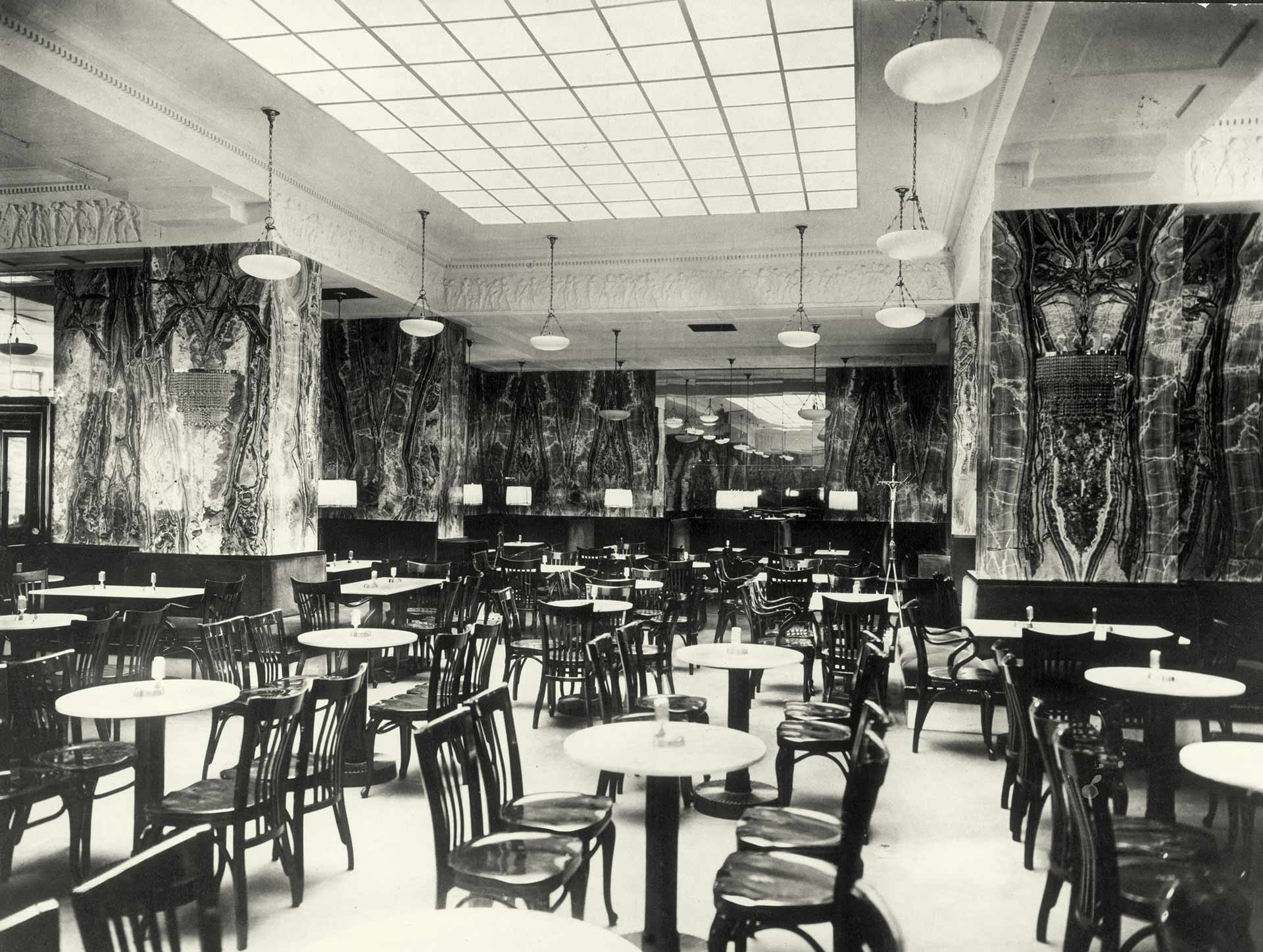 NEWS FLASH! THE IMPORTANCE OF THE PERFORMING ARTS
As part of the Didaktika project, the Museum designs educational areas and organizes activities to complement its exhibitions. Tools and resources are provided both in the galleries and online to increase viewers' understanding and comprehension of the artists and works on display.

This online educational space designed for the exhibition The Roaring Twenties reflects the importance of the performing arts. It has been transformed into the Café Reinhardt, which owes its name to one of the major revolutionaries of modern theater and film production: Max Reinhardt. After World War I, the cafés in Berlin, Madrid, Paris, and Vienna served as venues where people gathered, talked, and were entertained; they were hotbeds where a host of reflections and ideas were created and disseminated, such as the new developments and the latest word on topics like women's right to vote, the evolution of transportation and the media, neuroscience research, Josephine Baker's storming onto European stages, and the cinematography of creators like Fritz Lang. This sparkling interwar period dissipated with the economic crisis of 1929 and the advance of fascism in Europe.
This space, illustrated with a selection of famous covers of newspapers and magazines from the period, and with an audiovisual piece of
this period in the EE UU., pays tribute to the performing arts and presents 1920's Europe in context. Come discover it!
Interior of the Café Capua designed by Adolf Loos. Vienna. Photo: L Magno, 1913. Getty Images Archive