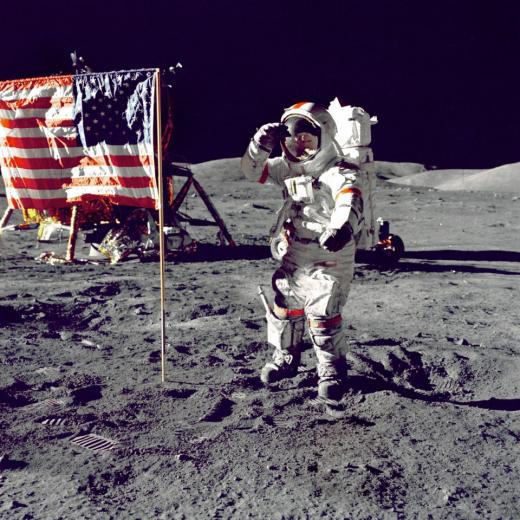 What is Space?
To occupy a place, without measure: isn't That What Space is?
Many 20th-century artists and thinkers drew up lists of adjectives to describe space. Here is a selection of terms used by artist Eduardo Chillida in his Notebooks (n.d.), mentioned in 1974 by philosopher and sociologist Henri Lefebvre in his book The Production of Space and in that same year by writer Georges Perec in his text Species of Spaces.
Chillida 
CLOSED
COMMITTED
KNOWN
DENSE
UNKNOWN
SPECIFIC
EXTERIOR
PHYSICAL
FUTURE
GEOMETRIC
INTERIOR
INVERTED
SLOW
PRESENT
Lefebvre
ABSTRACT
ABSOLUTE
CENTRAL
CIVIC
CONTRADICTORY
UNIQUE
HISTORIC
INSTRUMENTAL
PLAYFUL
MENTAL
PERCEIVED
PERIPHERAL
PRIVATE
PUBLIC
POLITICAL-RELIGIOUS
SYMBOLIC
SOCIAL
URBAN
UTOPIAN
LIVED
Perec 

DIVERSE
STRANGE
FRAGILE
FRAGMENTED
BORDERING
FUNCTIONAL
INDIFFERENT
USELESS
MULTIPLE
DREAMED
USEFUL
VIRGIN
On July 20th, 1969, Neil Armstrong stepped on the Moon for the first time, just one year after Stanley Kubrick astonished the world with his film 2001: A Space Odyssey, in which humans travelled through space, lived in space stations, and had colonies on the Moon.
Flamingo Capsule, a work by James Rosenquist from the Museum's Collection, reflects on an incident during the Space Race that ended in a fire, and recalls the metallic aspect of spacecraft through the use of aluminized Mylar.