Richard Artschwager
02.29.2020 - 08.23.2020
Dates pending
This exhibition surveys the creative career of Richard Artschwager (b. 1923, Washington, D.C.–d. 2013, Albany, U.S.A), an artist who worked halfway between painting and sculpture and who developed a unique language using the new domestic materials of his time. This ambitious project, conceived by world-renowned curator Germano Celant and co-organized by the Guggenheim Museum Bilbao and MART – Museo di arte moderna e contemporanea di Trento e Rovereto, comprises almost 70 pieces alongside a selection of rarely-seen archival documentation.
Designed as an open labyrinth highlighting the main nuclei of Artschwager's oeuvre, the exhibition features a comprehensive selection of paintings and sculptures dating from the early 1960s to the first decade of the 21st century: from his first wood and formica structures and paintings on Celotex to his nylon-bristle sculptures and "corner pieces," including horsehair works and so-called blps, which the artist began making in 1968 and displaying individually or on a citywide scale. Artschwager, who had a crucial experience as a cabinetmaker at the beginning of his career, always worked toward the fusion of figuration and abstraction, artistic innovation and design, and ironically sought to combine the functional and the useless.
With the paintings and sculptures of a long and varied career, Artschwager plots a distinctive course between handcraft and industrialization, encompassing space as well as the objects and beings that inhabit it. He represented places, scenes from everyday life, and common objects such as tables, chairs, and dressers, interpreting them in ordinary, standardized industrial materials such as formica, Celotex, acrylic paint, and rubberized horsehair. He also explored pure geometric form, particularly in his sculptures, venturing into abstraction and solid figures evoking a sense of pictorial illusionism. Stylistically, Artschwager purposely maintained a characteristic ambivalence, challenging the iconographic dogmatism of tendencies (like Pop Art and Minimal Art) that claimed to be antithetical. Rather than allowing any conflict between schools, he practiced a synthesis that included all the elements, however different, and held them together. "What interests me, he declared, is above all the line of demarcation between ordinary things and the ones we recognize as objects of art."
Artschwager's work continually questions appearance and essence, venturing into the realms of ontology, epistemology, and aesthetics with wit and intelligence. It offers us a delicate and realistic, humorous yet monumental interpretation of the world.
Richard Artschwager
Door }, 1983-84
Acrylic and lacquer on wood and glass, metal, two parts
207.6 x 165.1 x 24.8 cm
Collection Kerstin Hiller and Helmut Schmelzer, on loan to Neues Museum Nürnberg
Photo: Annette Kradisch
© Estate of Richard Artschwager, VEGAP, Bilbao, 2020
Artist
Artschwager, Richard
Richard Artschwager was born in 1923 in Washington D.C. and died in 2013 in Albany, New York. After receiving a BA in 1948 from Cornell University, New York, he studied under Amédée Ozenfant, one of the pioneers of abstraction. In the early...
Did you
know that...?
Richard Artschwager
When, in the mid-1950s, Richard ArtSchwager (b. 1923, Washington DC; d. 2013, Albany, USA, 2013) ventured into the realm of art, many international artists were starting to move away from abstraction, creating new movements in New York, London, and Paris.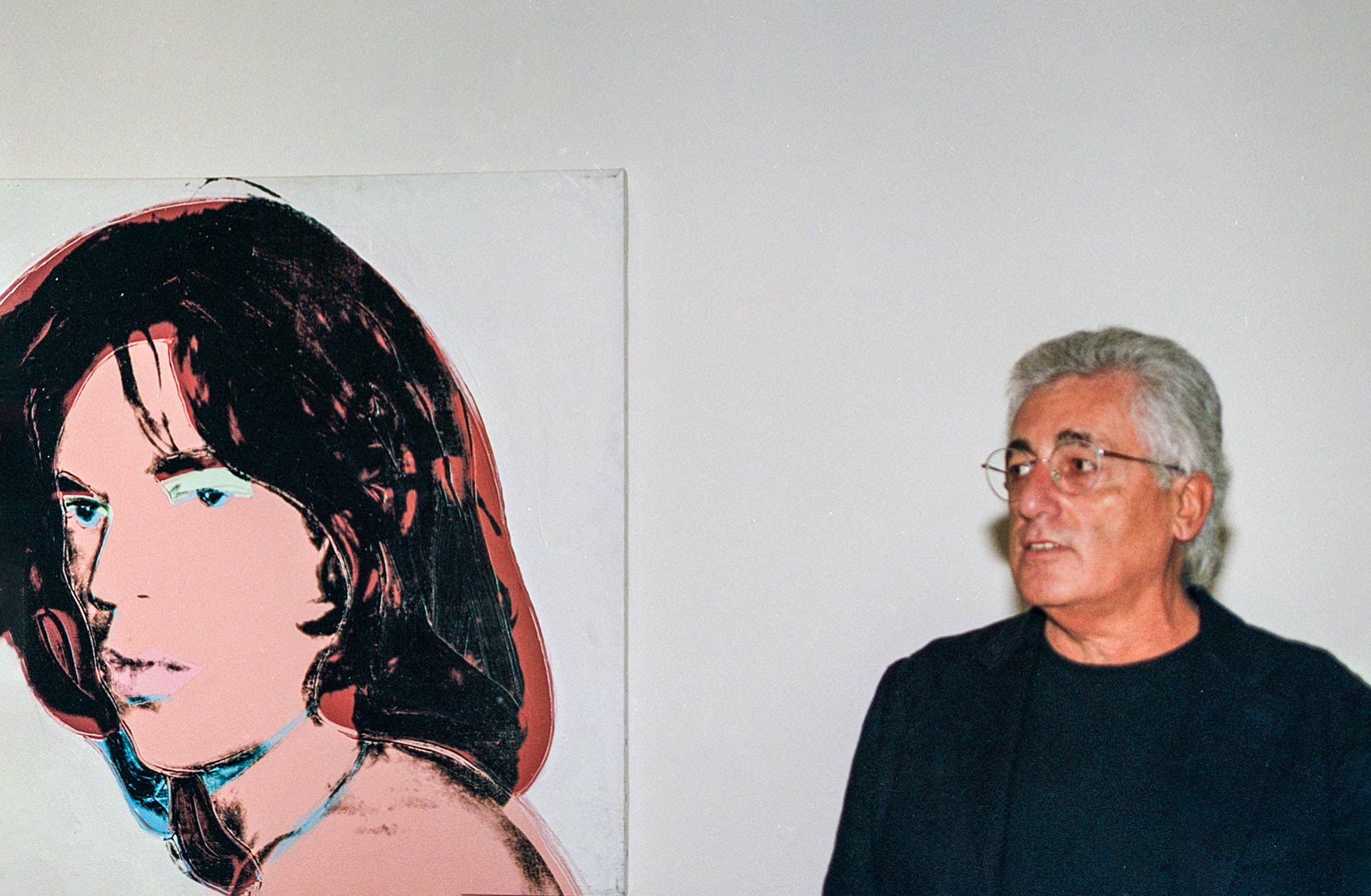 IN MEMORIAM
The Guggenheim Museum Bilbao wishes to pay tribute to Germano Celant (b. 1940, Genoa, Italy; d. 2020, Milan, Italy) on the occasion of the closure of the exhibition Richard Artschwager, the last project completed by our admired collaborator, a habitual interlocutor, and an inspiring presence for this Museum and all the Guggenheim Museums for more than thirty years.