© 2019, The Andy Warhol Foundation for the Visual Arts, Inc. / VEGAP. Procedencia de la imagen: Banco de Imágenes de VEGAP
Warhol, Andy
Pittsburgh, 1928 | New York, 1987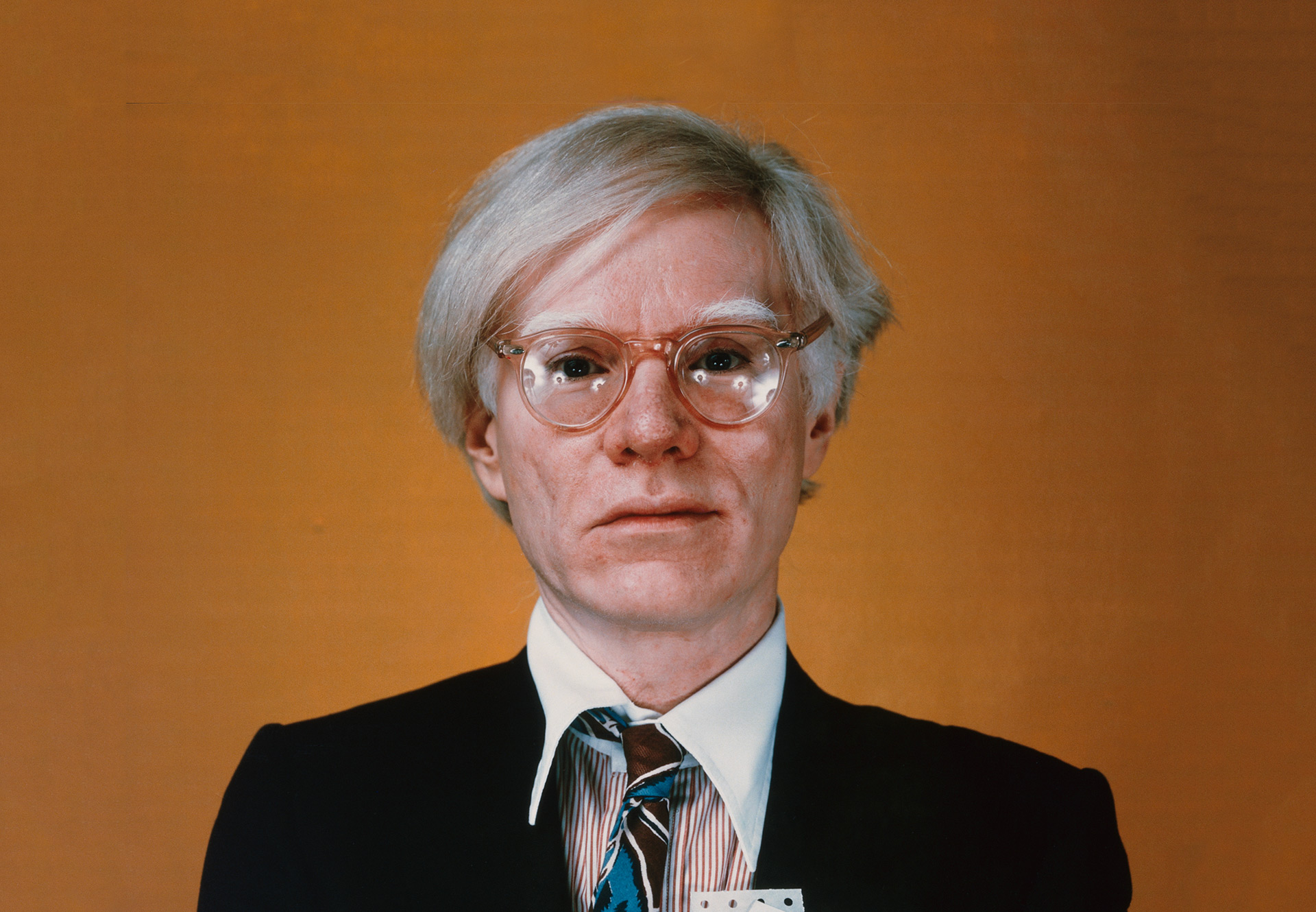 28
Born Andrew Warhola on August 6.
45
Enrolls in the department of painting and design at the Carnegie Institute of Technology in Pittsburgh, graduating four years later.
46
Receives the Martin B. Leisser Prize for his drawings on display at the Carnegie Institute's Gallery of Fine Art.
47
Begins to experiment with the blotted-linedrawing technique.
49
Moves to New York, where he begins working as an illustrator for magazines such as Glamour and Mademoiselle. Changes his name to Andy Warhol.
51
Is wildly successful as an illustrator and receives a number of prizes for his work from institutions such as the Art Directors Club and the American Institute of Graphic Arts.
52
Has his first solo exhibition, Fifteen Drawings Based on the Writings of Truman Capote, at Hugo Gallery in New York.
54
Participates in three group exhibitions at Loft Gallery in New York.
56
Holds exhibitions at Bodley Gallery in New York in February and December and then takes an extended tour of Europe and Asia.
57
Founds Andy Warhol Enterprises, Inc. to manage his advertising commissions.
61
Begins painting images of comic-bookfigures and products of mass consumption.
62
Creates his famous Campbell's Soup Can series, which he exhibits at Ferus Gallery in Los Angeles.
Has his first solo exhibition in New York at Stable Gallery.
63
Purchases a 16 mm camera and makes his first films. Shows his Elvis series at Ferus Gallery in Los Angeles.
64
Has his first sculpture exhibition, which includes Brillo Boxes, Campbell's Soup Cans and Heinz Boxes, at Stable Gallery in New York.
Galerie Ileana Sonnabend in Paris presents Warhol's first solo show in Europe.
Dorothy Podber, a habitué of Warhol's workspace, known as the Factory, fires a shot through a stack of his Marilyn paintings, which subsequently become known as the Shot Marilyns.
65
The Institute of Contemporary Art at the University of Pennsylvania in Philadelphia presents Warhol's first retrospective exhibition.
66
The Institute of Contemporary Art in Boston presents an exhibition of Warhol's work. Makes the films The Velvet Underground and Nico and Chelsea Girls.
68
The first European retrospective of Warhol's work is displayed at the Moderna Museet in Stockholm. The show will later travel to several museums in Europe.
Almost dies after being shot by feminist activist Valerie Solanas at the Factory.
69
The Nationalgalerie in Berlin mounts an exhibition of Warhol's work.
The first issue of Interview magazine appears in March, with Warhol, Gerard Malanga, Sterling Morrison, and John Wilcock as its editors.
70
The Pasadena Art Museum in Pasadena, California, mounts a retrospective of Warhol's work that later tours several museums in the United States and Europe.
71
The Museum Haus Lange in Krefeld, Germany, holds a retrospective exhibition of Warhol's graphic work.
Designs the cover of the Rolling Stones album Sticky Fingers.
72
Warhol's Mao paintings are shown at the Kunstmuseum Basel. The Walker Art Center in Minneapolis holds a screening of his films.
74
Warhol's work is exhibited at the Milwaukee Art Center and the Musée Galliera in Paris, where he shows the Mao paintings.
The Factory moves to 860 Broadway in New York.
75
The Baltimore Museum of Art holds a retrospective exhibition of Warhol's paintings since 1962.
Publishes his autobiography, The Philosophy of Andy Warhol (From A to B and Back Again).
76
The Württembergischer Kunstverein in Stuttgart presents a major retrospective of Warhol's graphic work that later tours museums in Germany, Austria, and Switzerland.
77
The Museum Folkwang in Essen, Germany, and the Musée d'art et d'histoire in Geneva present exhibitions of Warhol's work.
Frequents the nightclub Studio 54 in New York.
78
The Kunsthaus Zürich holds an exhibition of Warhol's work that later travels to the Louisiana Museum for Moderne Kunst in Humlebaek, Denmark.
Warhol's Athletes series is shown at the Institute of Contemporary Arts in London.
79
The Whitney Museum of American Art in New York shows a selection of Warhol's paintings from the 1970s. The Portland Center for the Visual Arts in Portland, Oregon, also mounts an exhibition of his work. Publishes the book Andy Warhol's Exposures.
80
Paints a series of portraits of Joseph Beuys, which are shown at the Centre d'Art Contemporain Genève in Geneva.
84
Collaborates with Jean-MichelBasquiat and Francesco Clemente on a series of paintings.
86
The Dia Art Foundation in New York mounts an exhibition of his work.
Creates the Last Supper series, which will be exhibited at the Palazzo delle Stelline in Milan the following year.
87
Dies on February 22 due to complications from a gallbladder operation.