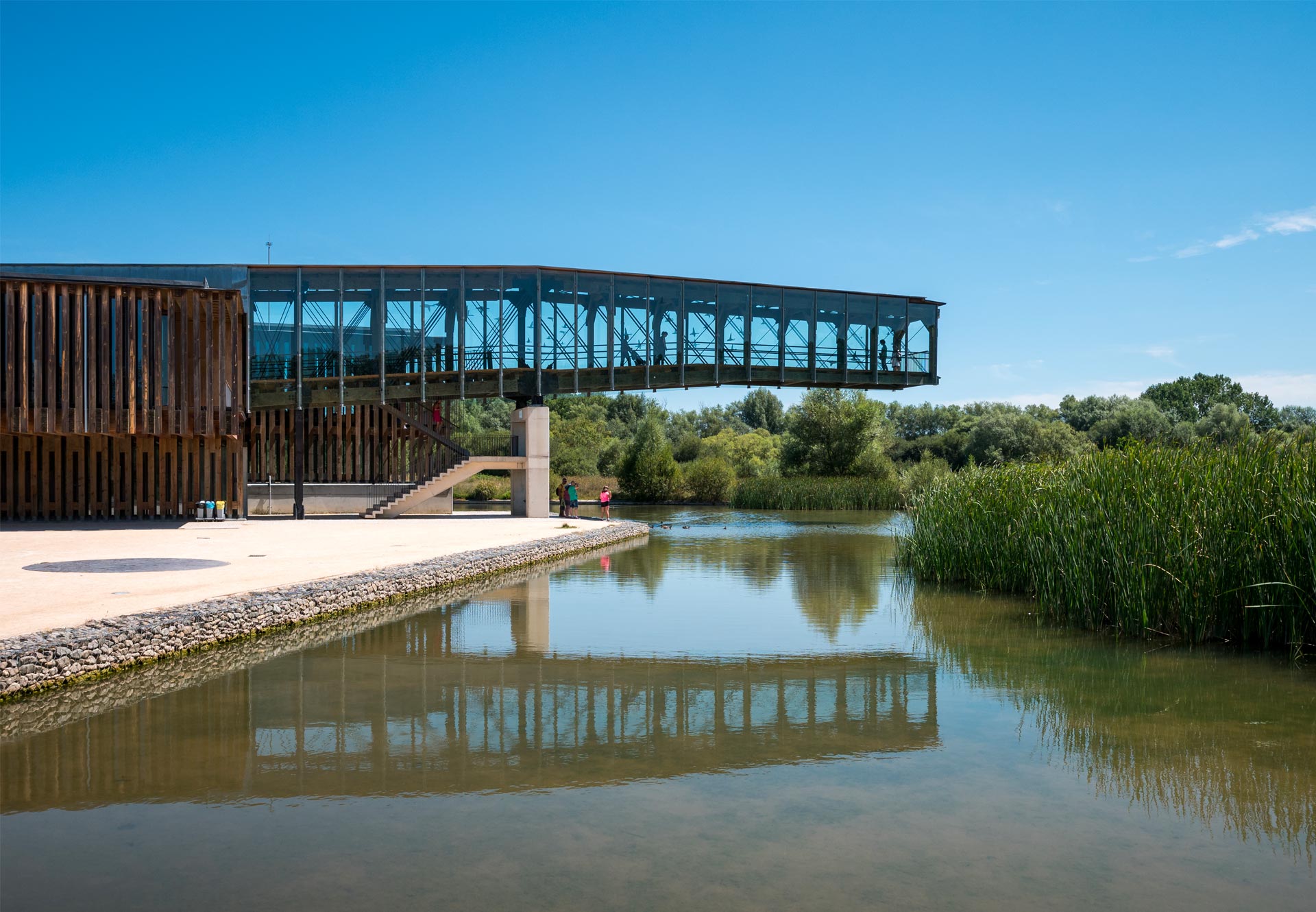 Walking in greenery
Vitoria-Gasteiz, Euskadi
Not far from the centre of Vitoria-Gasteiz – European Green Capital 2012 – you can easily reach the Anillo parks on foot or by bicycle along urban paths that have been recently created.
These parks on the city's perimeter are strategically linked by 'eco-recreational corridors'. They offer excellent walks, a range of leisure activities and direct contact with nature, and area ideal for educational activities and others for increasing awareness about the environment.
The Anillo Verde (green ring) now has five well-established parks - Armentia, Olarizu, Salburua, Zabalgana and Zadorra – with a great range of environments that make up a great natural setting. Woods, rivers, wetlands, meadows, crop fields, groves and hedges are just some of the ecosystems that coexist on the edge of the city. Some of them have gained international recognition for their high environmental value, such as the recovered wetlands of Salburua and the river ecosystem along the Zadorra.
When the network of parks is completed the ring will form a single unit that can be enjoyed on foot or by bicycle.