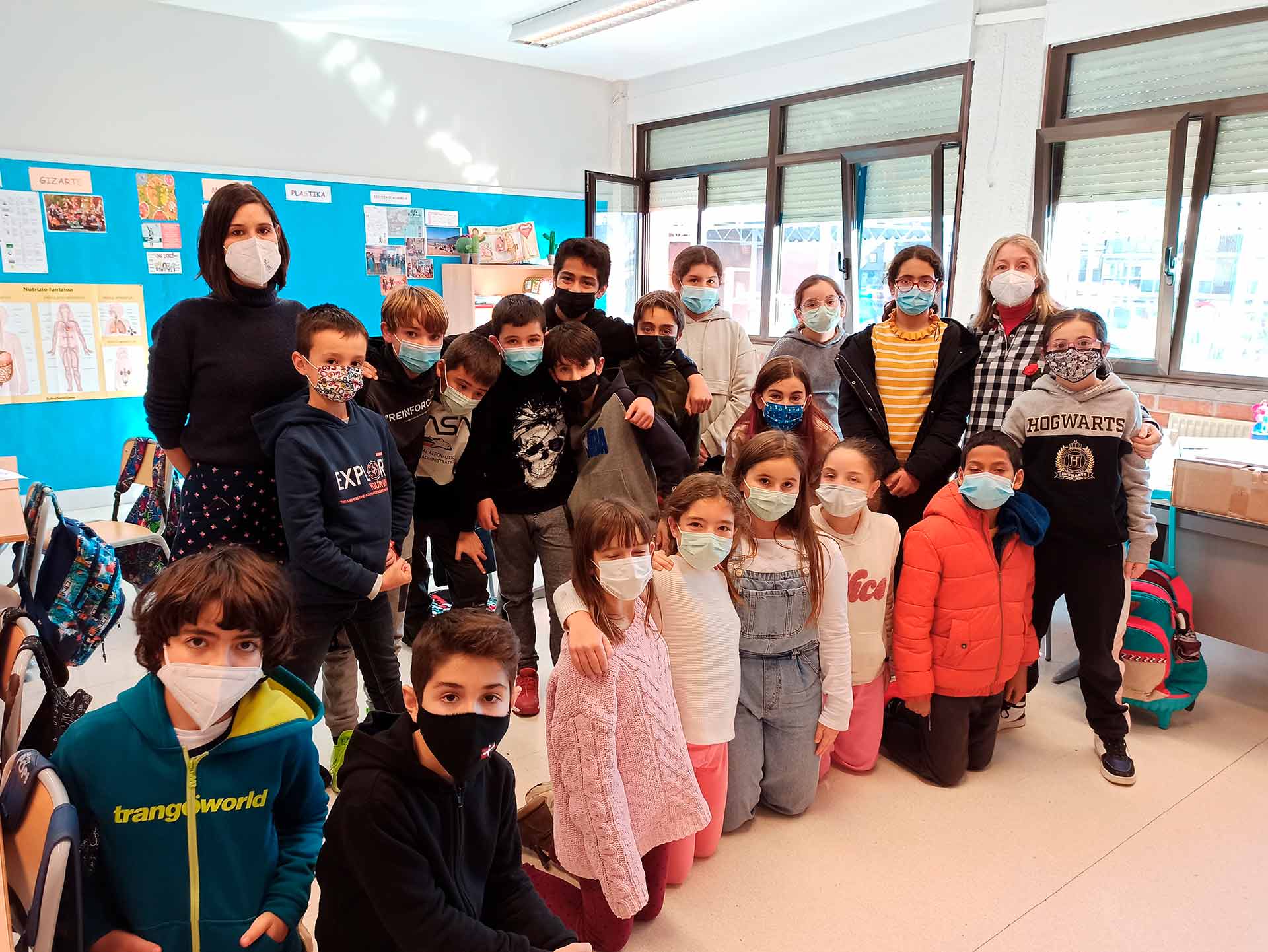 BILBAO-NEW YORK EXCHANGE
A WINDOW TO NEW YORK IN MY CLASSROOM
Every year, the students of a school in Bilbao and another in New York exchange photos and texts of their art projects. They also share information about their school environments to find similarities and differences.
In the school year 2021-2022, the students from Txomin Aresti School in Leioa and from Public School 28 in New York exchanged emails and photos describing their creative processes in the context of their schools' art programs for several weeks. The exchange, in Spanish and in English, highlighted the importance of language and communication for them.
In addition, the students from all six schools in the LTA program took interactive virtual tours of A Year with Children, the exhibition showing the works of American schoolchildren at the Solomon R. Guggenheim Museum in New York. In a series of video calls, educator Gabriela O'Leary showed the children in Urnieta, Leioa, Barakaldo, Vitoria, and Trucios the works on display in the Museum on Fifth Avenue. This opened a window into New York City, giving the children in the Basque Country the chance to take a virtual tour of the New York-based Guggenheim Museum.