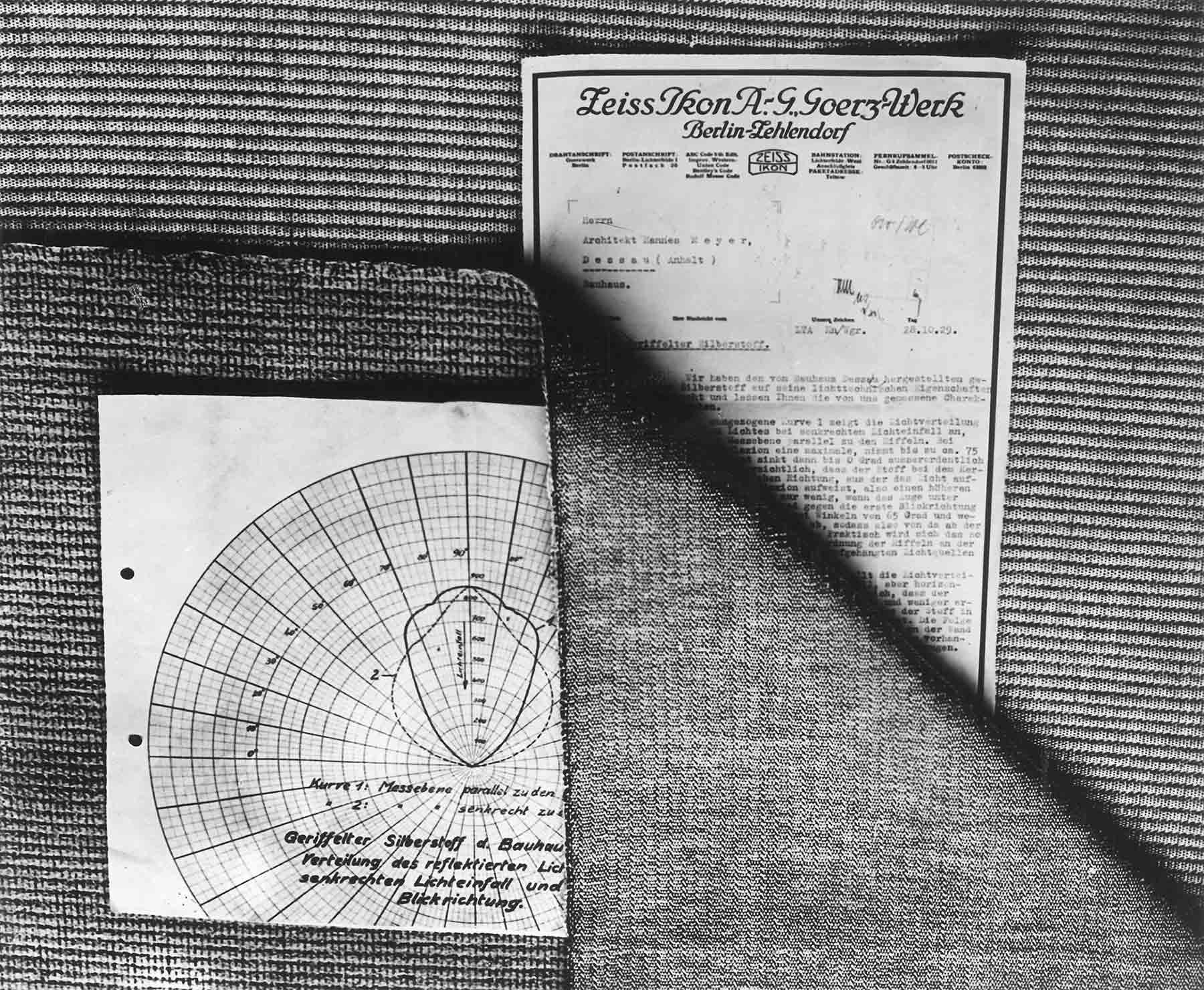 FIBER ART. BETWEEN FUNCTION AND CRAFT
As part of the Didaktika project, the Museum designs educational spaces and organizes activities that complement the exhibitions in an effort to provide tools and resources, both in the galleries and online, to facilitate the appreciation and understanding of the works on display.

An ancient technique to make modern designs?
At the Bauhaus, the weaving workshop experienced a significant growth. In 1929, one of its artists, Anni Albers, designed an abstract tapestry made of cellophane, chenille, and cotton, creating a fabric that was dust-repellent while also serving to insulate sound. This material was used to clad the walls of the auditorium at the ADGB Trade Union School in Bernau, Germany.
From the early 1960s onwards, artists in Europe and the US developed their works by weaving monumental pieces which fell under the umbrella of Fiber Art. Aurèlia Muñoz worked with techniques like patchwork and embroidery, and she also made colossal pieces of macramé; for example, Aerial Entity 1976, is an inquiry into space and matter that highlights the structural and constructive capacity of this artisan technique.
Anni Albers (design) Sound-absorbing and light-reflecting wall-covering material, with diagram indicating light reflection, 1929
Photo probably by Walter Peterhans