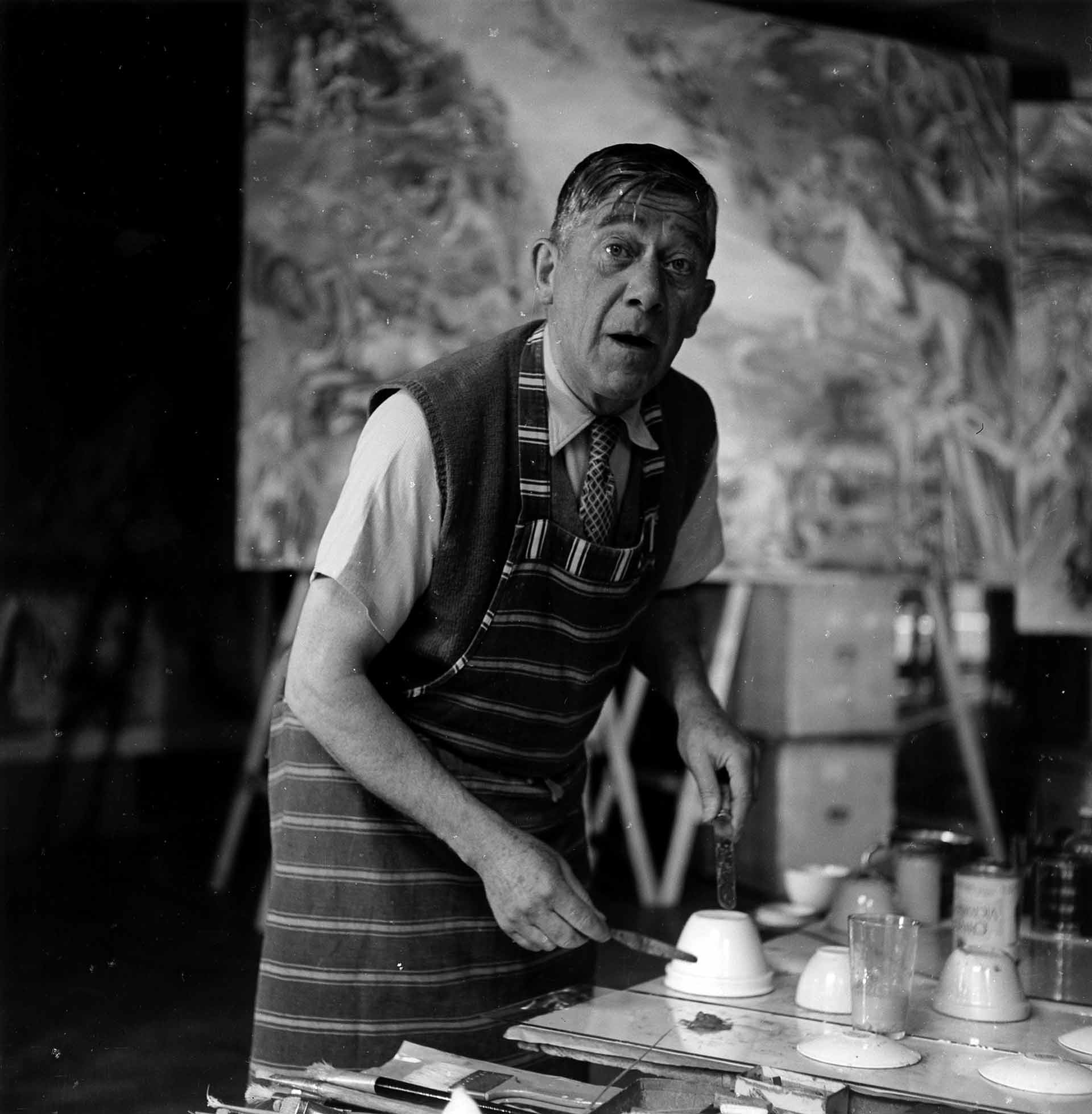 Kokoschka, A Painter
In his portraits, rather than achieving likeness, Kokoschka sought to convey the inner self of his models; to do so, he engaged in conversation and allowed them to freely carry on with their duties while they were being painted to eventually reveal who they really were. As Erika Tietze-Conrat recalls, one of Kokoschka's early sitters, he had an unusual manner of painting: he would hold the canvas on his lap and paint with the brush, then with his fingertips, and even made marks with his fingernails.
"What used to shock people in my portraits was that I tried to intuit from the face, from its paly of expressions, and from gestures, the truth about a particular person, and to recreate in my own pictorial language the distillation of a living being that would survive in memory." Oskar Kokoschka
Oskar Kokoschka, London,1950
© Lee Miller Archives, England 2023. All rights reserved.