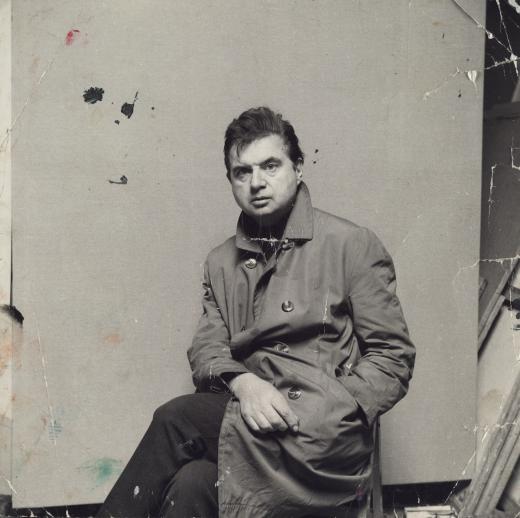 A self-taught artist
Francis Bacon approached the creative process of painting somewhat unconventionally: only rarely did he make preparatory drawings, and he always painted directly onto the bare canvas. He never received any formal training, and his studios were practically the only places where he worked.
Some of Bacon's main sources of inspiration were the works of certain classical and modern artists. His closest milieu, namely his partners, friends, and family members, also played a prominent role in his output, not only as models for his works but also by providing him with personal and financial support. For example, his cousin Diana Watson was one of the first to buy his work. When he moved to London in 1929, he met Eric Allden, his first partner and a collector of his work. Later, in 1930, he befriended Australian artist Roy de Maistre, who soon became his mentor as well.
The masterful art of Velázquez and Picasso proved to be among Bacon's most important influences, and in fact he decided to become an artist after seeing an exhibition of Picasso's work at the Paul Rosenberg Gallery in Paris in 1927. He also painted an extensive number of works with the image of a screaming Pope [see 'Study after Velazquez' (1950) in gallery 207] based on Velázquez's Portrait of Pope Innocent X (1651). Bacon admired Velázquez so much that he chose not to see the original painting by the Spanish master on a visit he took to Rome in the 1950s for fear of the possibility that his own work could not live up to it.