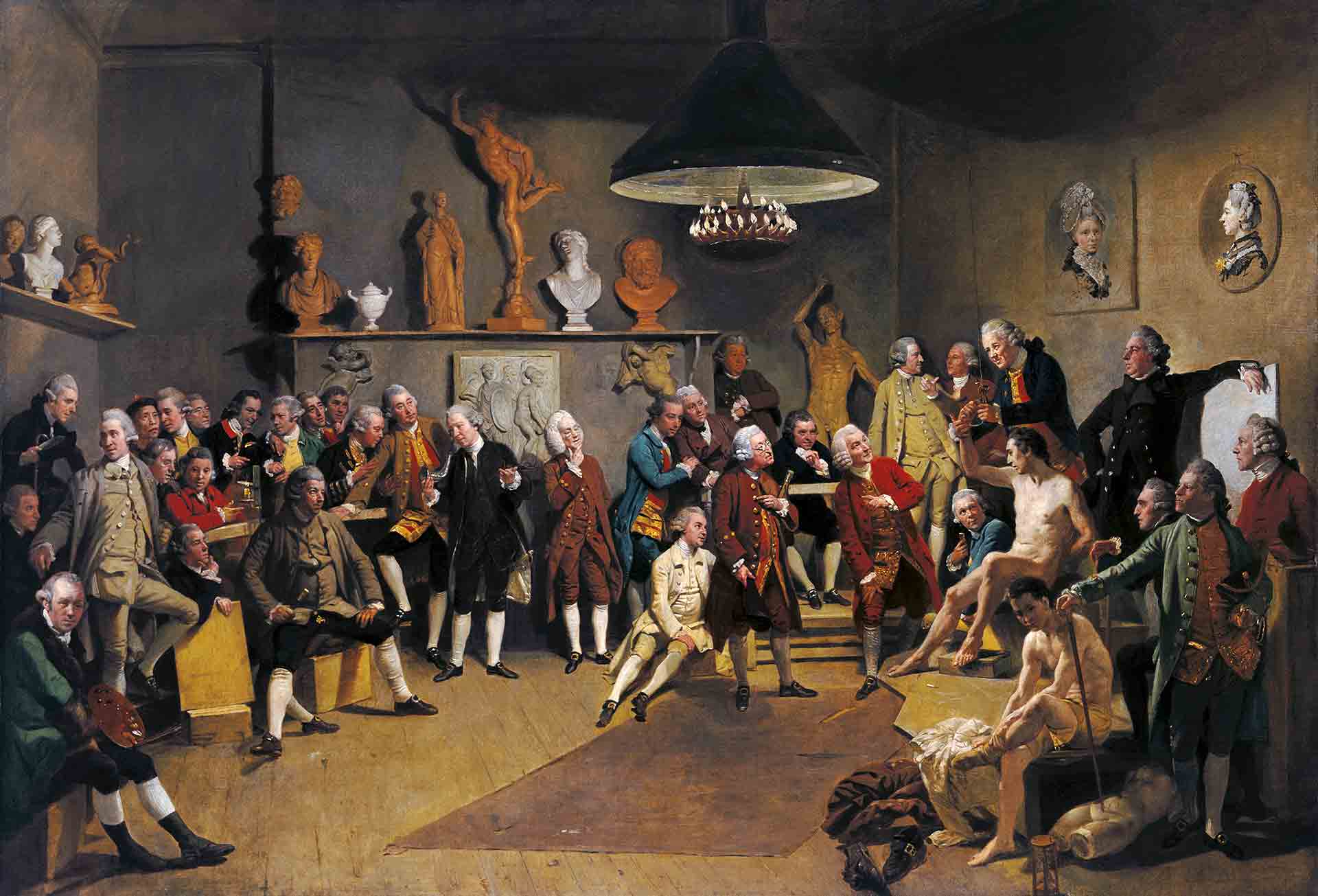 WOMEN ARTISTS vs ARTISTIC WOMEN
As part of the Didaktika project, the Museum designs educational spaces and organizes activities that complement the exhibitions in an effort to provide tools and resources, both in the galleries and online, to facilitate the appreciation and understanding of the works on display.

Did women artists exist? In the 1970s, art historians like Linda Nochlin began to reflect on why the great women artists were missing from art history books.
Since the 16th century, the handful of women artists we find exceptionally in books came from aristocratic circles. During the golden age of the academies in the 18th and 19th centuries, the art produced by women was limited to "minor" themes in painting. They were forbidden entry into male anatomy studios, which made it impossible for them to work at the major genre of history painting. Furthermore, through the new bourgeois ideology, which later spread to other social strata, the household space and motherhood were instituted as the new ideals.
Alfred H. Barr's celebrated diagram on Cubism and Abstract Art (1936) excludes the production of women artists in the founding movements of modern art. This diagram presented art created by white, heterosexual men as the sole model of art, which was also consumed by heterosexual men.
This mindset was found not only in institutions but even at the more modern art schools, such as the Hans Hofmann School of Fine Arts. Hofmann himself said about the work of Lee Krasner: "This is so good you would not know it was by a woman."
In addition to the gender distinction, other artists suffered from race-based discrimination. The US artist of Japanese extraction, Ruth Asawa, was transferred to an internment camp in the US during World War II. Finally, she managed to study in the progressive, experimental Black Mountain College and afterwards became known for her work in art education and activism throughout her career.
Today, historians like Griselda Pollock continue to stress the need to generate new criteria for studying works of art, such as gender perspective or appraisal of the particularities of the political and social context of each artist and their creations.
The Academicians of the Royal Academy 1771-72  Johan Joseph Zoffany Royal Collection Trust / © Her Majesty Queen Elizabeth II 2021