CABINET OF WONDERS, 1943–2010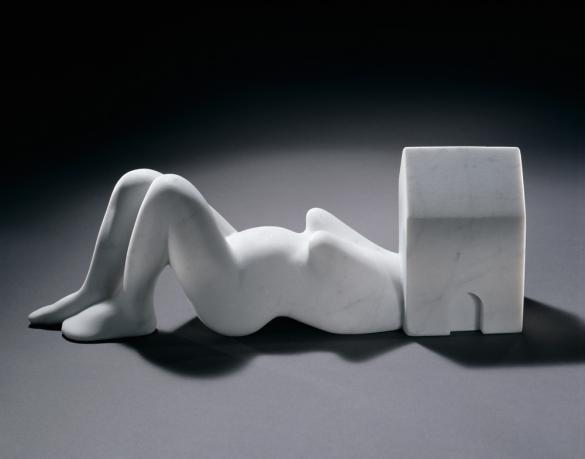 The "Cabinet of Wonders" shown here, with works Bourgeois created in different formats and using different materials between 1943 and 2010, illustrates the artist's great versatility. Within an exhibition characterized by large spaces, this collection of small sculptures, models, and drawings offers an overview of her whole production, including her obsessions and preoccupations. All of these works are bound together by a common feature: the structuring of domestic, physical, isolated, and symbolic space. For Bourgeois, architecture is an active vehicle with which to explore her memories, discover herself, and exorcize her demons.
The artist's obsession with space, both real and symbolic, is present in each sculpture. In the Femme maison works it takes the form of an imaginary building, while in The Rectory (2002) the building is real. The female body can be either a cell or, as in the various Lair sculptures, a hiding place or den.
Bourgeois created her first sculptural objects in the mid- to late 1940s. The Personages are comprised of about 80 wooden sculptures, many of which were later cast by the artist in bronze. The title of the series is derived from the French "personne," which besides "person" can also mean "no one." Some of the sculptures reference people from Bourgeois's past in France before she emigrated to New York in 1938.
Arranged in small groups and in relation to one another, they created an intense psychological atmosphere. The works' spatial interaction between closeness and distance as well as their relation to the visitor make the Personages an unusually early contribution to installation art and environments.