The Collection of Hermann and Margrit Rupf
11.11.2016 - 04.23.2017
The first private Swiss collectors to treasure abstract and contemporary art, Hermann and Margrit Rupf amassed their collection according to their personal taste. This exhibition features 70 works from the Rupf Collection including paintings by key artists from the first half of the 20th century, such as Pablo Picasso, Georges Braque, Juan Gris, Fernand Léger, Paul Klee, or Vasily Kandinsky, yuxtaposed to pieces by contemporary artists from the second half of the 20th century until today.
The Rupf Foundation was created in 1954 to conserve, consolidate, and expand these holdings, which were deposited at the Kunstmuseum Bern in the early 1960s. Hermann and Margrit Rupf also left the Foundation the rest of their assets to guarantee the growth of these funds in the future. Thus, the Rupf Stiftung focuses on recent contemporary art without losing sight of the core of the Collection, comprised of the impressive works of art gathered by the Rupfs.
Traveling to Spain for the first time for this occasion and with works created between 1907 and 2016, the exhibition reveals the coherence and evolution of the Collection of Hermann and Margrit Rupf as a testament to the art of their time.
For further insights about the Rupfs' biography and their role as art collectors and patrons please visit the Didaktika space dedicated to the show.
Did you
know that...?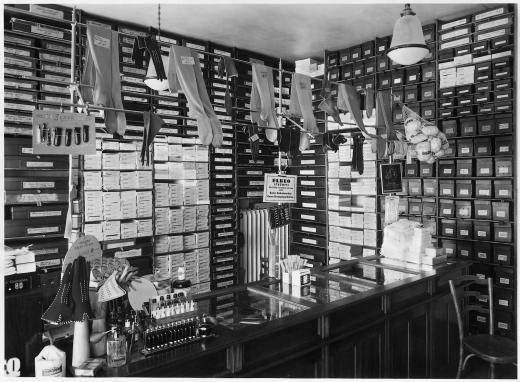 DID YOU KNOW THAT...?
The Didaktika project, which aims to complement the exhibitions, presents a didactic space spotlighting Hermann and Margrit Rupf. This Swiss couple was driven by a somewhat open philosophy of life for their time, and over the first half of the 20th century they assembled an important collection of modern and contemporary art. After establishing a foundation for these holdings, the collection was deposited in the Kunstmuseum Bern in 1954.  
FREE SPIRITS
In the first decade of the 20th century, Swiss merchant Hermann Rupf (b. 1880; d. 1962) and his wife, Margrit Wirz (b. 1887; d. 1961), began to purchase works created by young Swiss and European artists. Hermann Rupf had befriended art dealer Daniel-Henry Kahnweiler in his youth, which helped him gain access to the art world and enhanced his acumen as a collector.