Yoko Ono. Half-A-Wind Show. Retrospective
03.14.2014 - 09.04.2014
Featuring nearly 200 works divided into several thematic sections, including installations, objects, films, drawings, photographs, text, audio, and documentation of past performances, Yoko Ono. Half-A-Wind Show — A Retrospective presents a comprehensive overview of the manifold output of this pioneering conceptual and performance artist. Ideas, rather than materials, are the main component of her work. Many of those ideas are poetic, absurd, and utopian, while others are specific and practical. Some are transformed into objects, while others remain immaterial. Her work frequently reflects the artist's sense of humor as well as her pronounced socio-critical attitude.
The point of departure for many of Ono's works is found in her Instructions: oral or written guidelines for viewers that offer a host of suggestions and assign a much more active role to the audience than usually expected in the art world. Many of her pieces could even be regarded as incomplete without the physical or mental participation of the viewer. In 1964 Yoko Ono published the seminal book Grapefruit, which includes many of these instructions.
The exhibition, organized on the occasion of Ono's 80th birthday, opens with a presentation of some of her most significant works from the 1960s, including her early performances, works on paper, and objects. During this period, Ono emerged as a prominent figure of the New York avant-garde scene and became close to individuals such as musician John Cage, founder of the Fluxus movement George Maciunas, and filmmaker Jonas Mekas. Other sections of the exhibition are dedicated to her film production and work as a musician, spanning her entire career up to the present day. Some of these works, inspired by her collaboration with John Lennon, will be shown alongside more recent projects, such as the album that Ono recorded with Thurston Moore and Kim Gordon in 2012. The final section features her latest installations and participatory pieces, including several that were conceived specifically for this retrospective.
Yoko Ono
Walking On Thin Ice, vídeo, 1981
Video frame
© Yoko Ono
Artist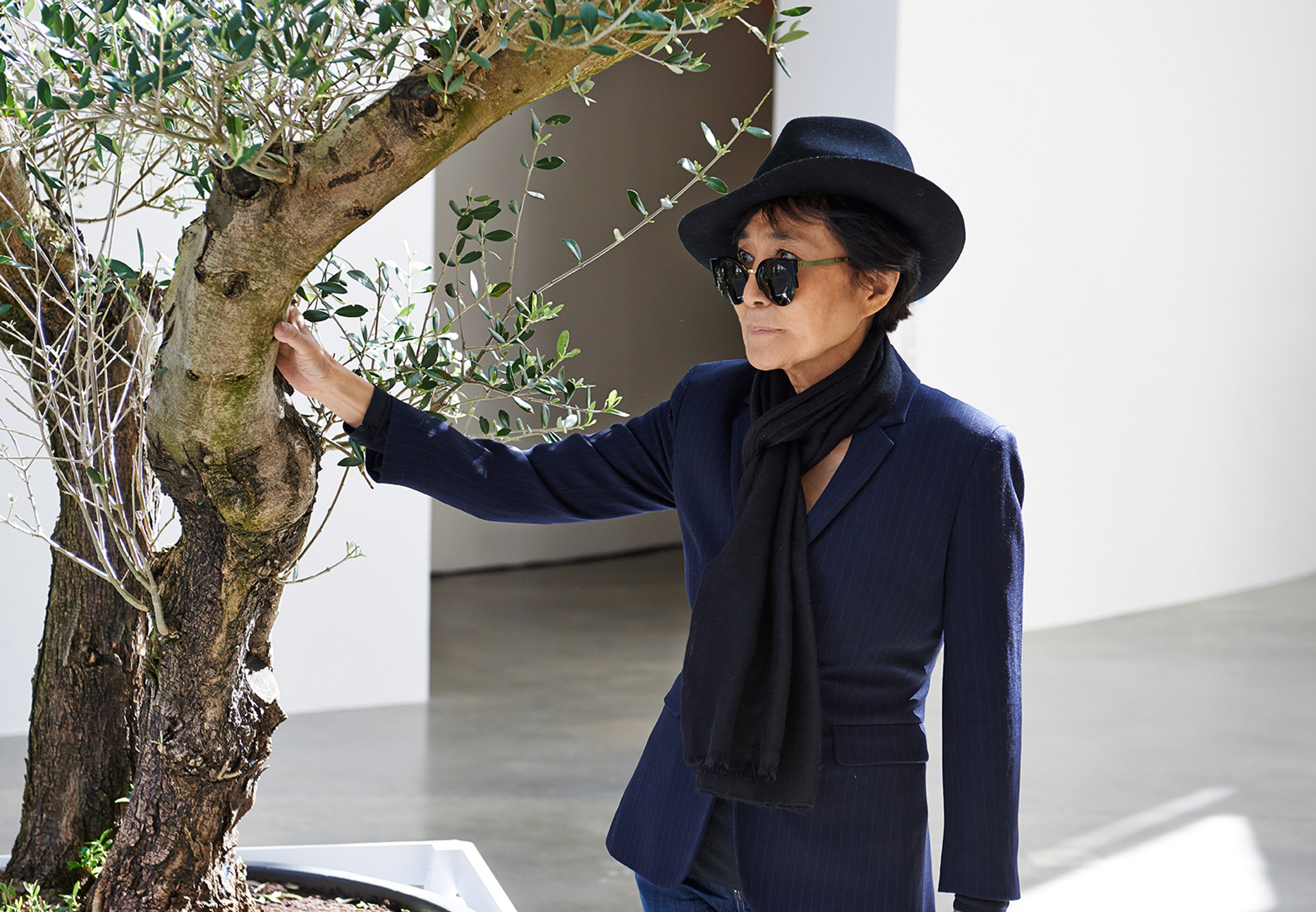 Ono, Yoko
Tokyo (Japan), 1933
1933–1940 Yoko Ono is born in Tokyo on February 18, 1933. Yoko moves with her family, living in San Francisco, New York, and Tokyo. She receives classical musical instruction, primarily in piano and voice. 1941–1951 Yoko Ono returns to Japan in...
Discover the artist
Did you
know that...?
Yoko Ono: half-a-wind-show.
The educational space designed to complement the exhibition recognizes Yoko Ono as a seminal figure in the art world. The texts, images, and videos of this space show some of the keys to Ono's artistic production, including her instructions, performance art, activism, and participation.