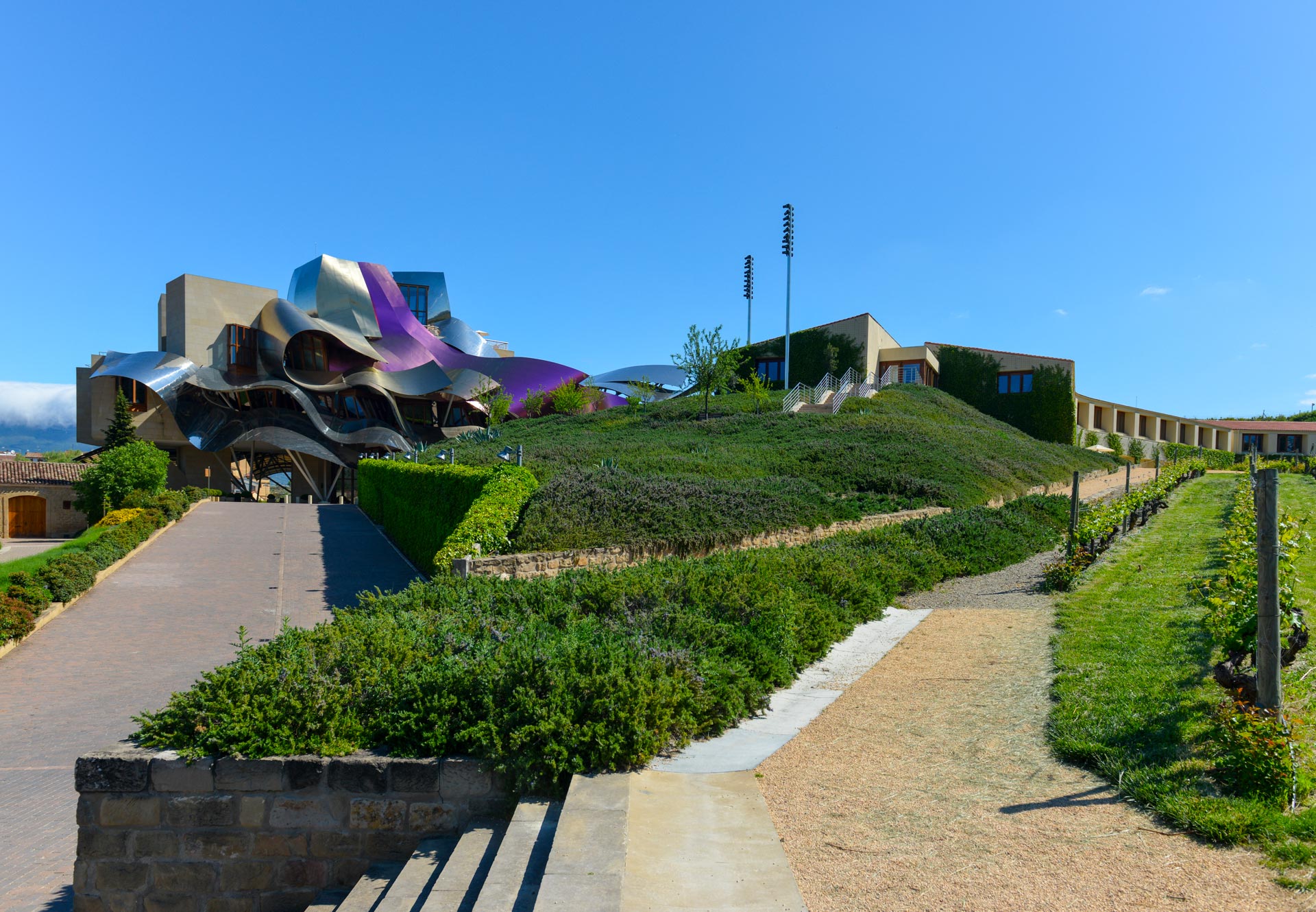 Rioja Alavesa
Rioja Alavesa, Euskadi
The Rioja Alavesa is an area of vineyards and bodegas (wineries) that is a must-visit. The wineries range from old, small family businesses, sometimes under a street or in the foundations of houses, to the spectacular designs and shapes that the world's best architects have devised for the great bodegas: Ysios near Laguardia, designed by Santiago Calatrava: Iñaki Aspiazu is the author of Bodegas Baigorri in Samaniego; the French architect Philippe Maziéres designed Villa Real in Laguardia, and Frank Gehry conceived the imposing Marqués de Riscal winery in Elciego.
As well as learning about the winemaking traditions of Alava by strolling through vineyards and tasting the prestigious wines of the Rioja Alavesa Qualified Designation of Origin, take the opportunity to try some of the local cuisine such as potatoes Rioja-style or lamb cutlets (grilled over vine shoots), or other more avant-garde and innovative dishes created by expert chefs who add a special touch to traditional Basque-Riojan cuisine.
The Rioja Alavesa does not end here. Discover the mediaeval towns rich in architectural heritage, and the historical and cultural mark of megalithic construction found in sites such as the Chabola de la Hechicera, Los Llanos and el Sotillo.