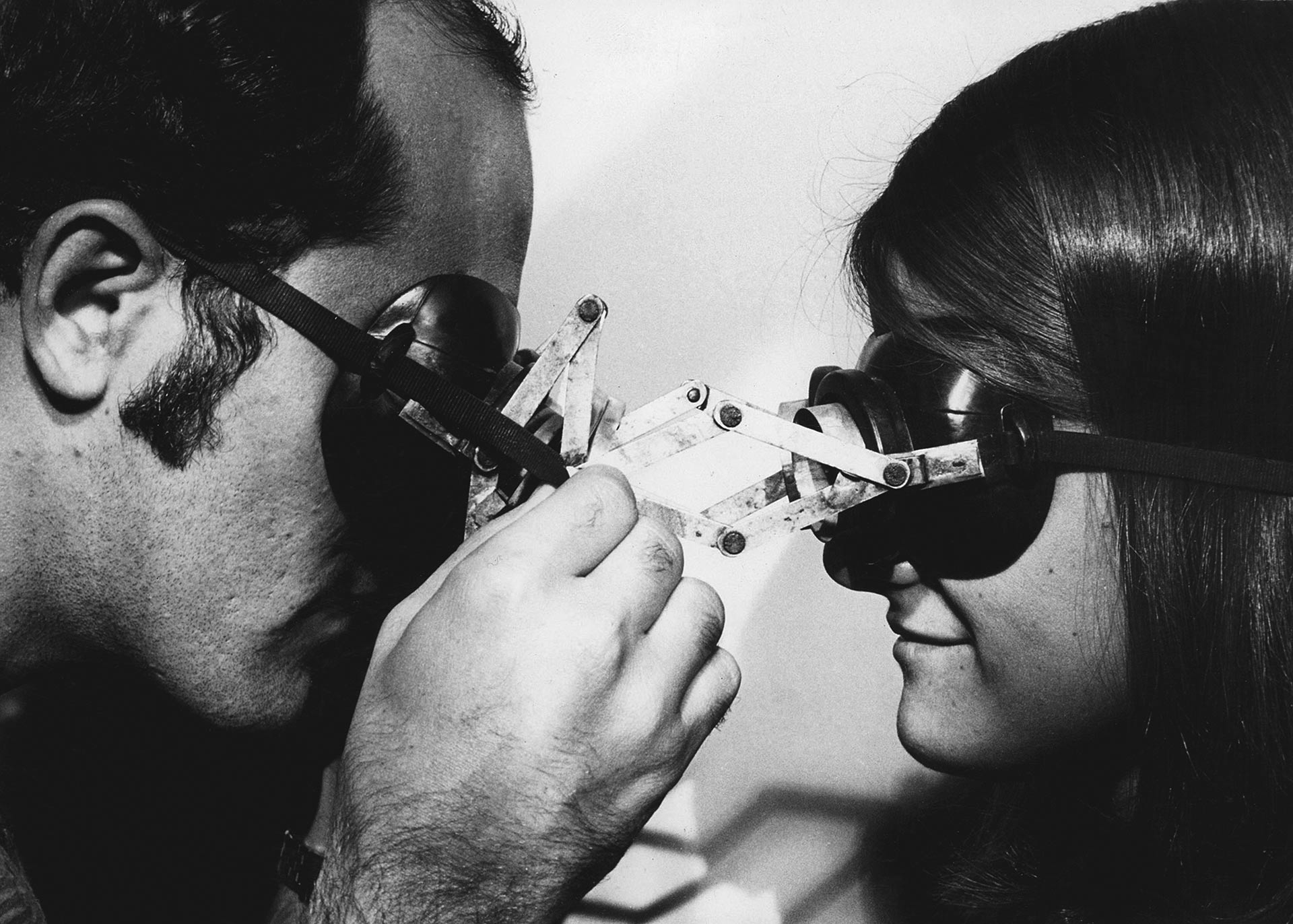 Art as mediator
As a form of rehabilitation for her broken wrist after a car accident in 1966, Clark devised her first sensory object, Stone and Air (Pedra e ar). An air-filled bag with a stone upon it is placed in direct contact with the skin, arousing awareness of the body itself and placing emphasis on the routine with a simple gesture of breathing. She went on to create a series of sensory objects, mediators that were used in various activities to recover a total relationship with and awareness of our body.
In 1968, she participated in the 34th Venice Biennale with her work The House is the Body (A Casa é o Corpo), an installation that recreated a return to the maternal womb with a heightening of the sense of touch.
Lygia Clark made various relational objects out of everyday elements. These objects were designed to arouse a greater awareness of one's own body by using them in actions proposed by the artist.
Clark's Sensorial Masks (Máscaras sensoriais, 1967), for example, were designed to accentuate the senses of sight, smell, and hearing, while Dialogue, Goggles (Diálogo, Óculos, 1968) restricted the field of vision and forced a fragmented gaze between two people. The physical proximity of the two bodies and the energy between them conditioned and personalized each experience.