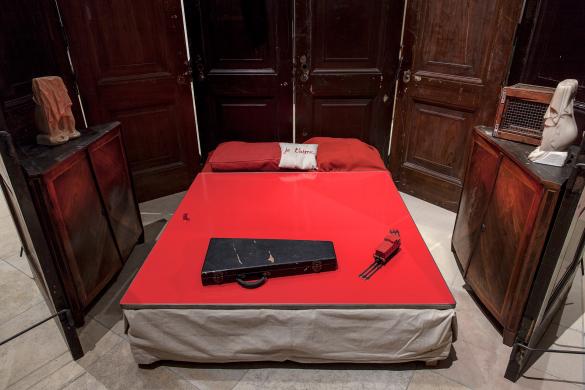 Personal memory
Memory and autobiography are important components in Bourgeois's Cells. Her work has an autobiographical approach that emphasizes the significance of her childhood, a period in which magic, mystery, and family drama intermingled in a crucial way in her life. She guarded her past through photographs, furniture, letters, clothing, etc., as well as diaries, in which she recorded every one of her daily actions, emotions, and observations. She believed that nostalgia was unproductive, but, on the other hand, she also said, "I need my memories; they are my documents."
1. For Bourgeois, clothing was an important way to activate memory. In what moments do you think the artist dressed in or had contact with the clothing presented in some of her works?
2. What daily scenes could take place within the Cells?
3. The artist said that you must tell your story and forget your story, and forget in order to forgive. What do you think?