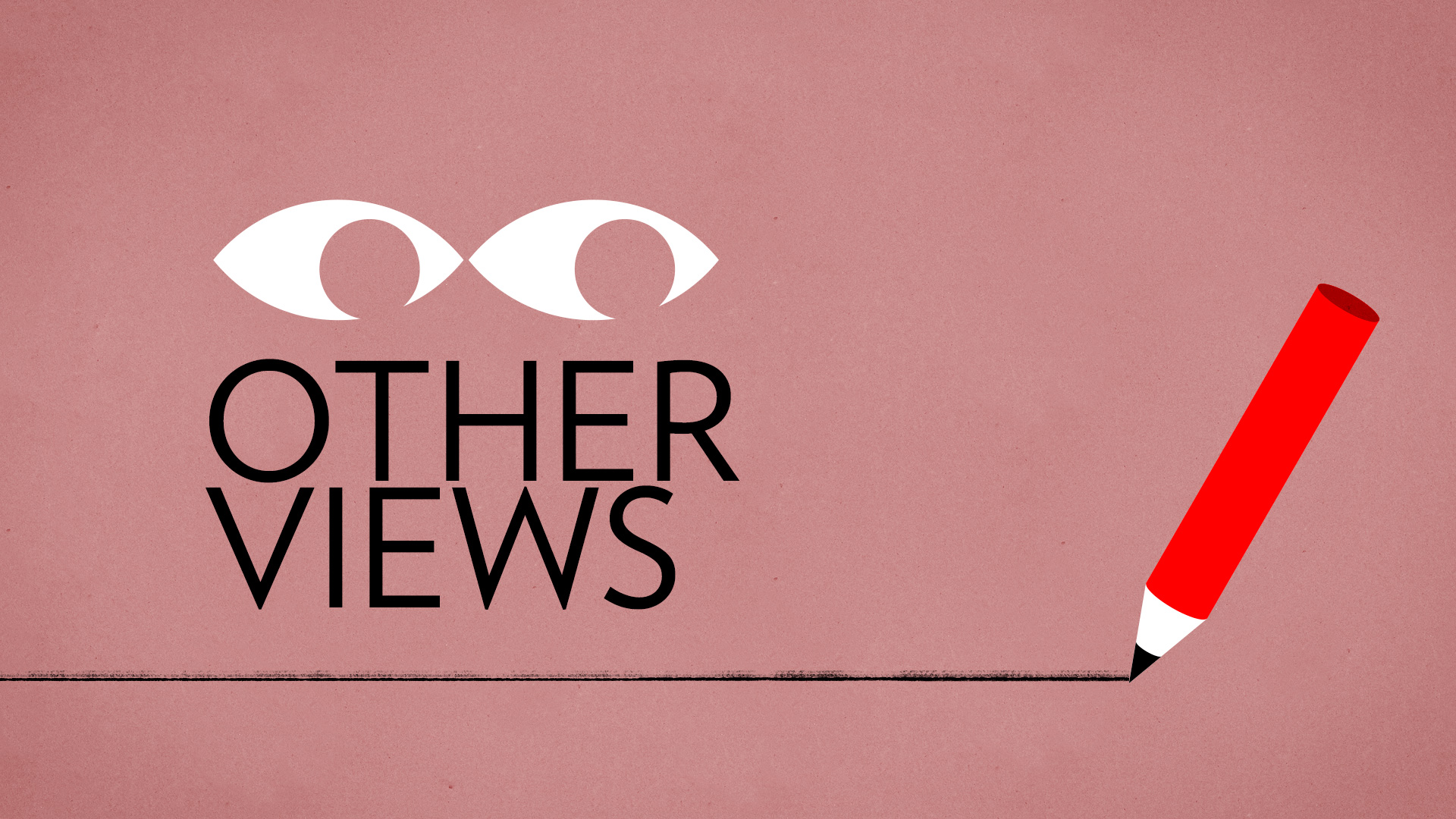 Other Views
Guggenheim Museum Bilbao introducing "Other Views," a selection of illustrations interpreting Olafur Eliasson's artwork
Illustrators Ane Pikaza, Leire Urbeltz, Alberto Muriel, Concha Pasamar, Higi Vandis, Yolanda Mosquera, Myriam Cameros, and Janire Orduna accepted the challenge posed by the Guggenheim Museum Bilbao to capture their personal views of Olafur Eliasson's artwork in illustrations within the initiative "Other Views."
The exhibition Olafur Eliasson: In real life, sponsored by Iberdrola and currently on view on the Museum's second floor, invites visitors to be part of its experiential works and installations.
The participating illustrators are members of Euskal Irudigileak, the Basque association of professional illustrators, which has worked with the Museum to coordinate this initiative. Using a variety of techniques and styles, the images show the illustrators' personal views of the most inspiring aspects of some works from the exhibition.
Their images capture the stimulating, personal experiences of Olafur Eliasson: In real life, underscoring the immersive nature of Eliasson's artwork or his use of natural elements, such as fog, water, moss, or glaciers, as well as the exploration of the ways in which we perceive, feel, and shape the world around us in the use of light, movement, and geometric shapes.
The result is eight beautiful, skillful illustrations, fine examples of how our experience of art–and of the world–hinges on our perspectives and they invite visitors to plunge at will into one of the most exciting exhibitions this summer.
Illustrators and works chosen
Myriam Cameros (Tudela)
Work chosen: The Presence of Absence Pavilion, 2019
"When you enter this work of art, you can feel the void of what is no longer there, what no longer exists. My illustration explores the disturbing presence of what no longer remains but can be recovered one day."
Higinia Garay (Higi Vandis) (Bilbao)
Work chosen: Your Atmospheric Color Atlas, 2009
"A sensory journey into nature. We were stone-faced staring at space and the shapes in it, how they vanished into a beam of light and color. And as we did, we became the inhabitants of a new painting dimension."
Yolanda Mosquera (Amurrio)
Work chosen: Model Room, 2003
"It reminds me of a magic greenhouse that keeps all the secrets you could unveil in a microscopic ride."
Alberto Muriel (Bilbao)
Work chosen: The Glacier Melts Series 1999/2019, 2019
"Olafur Eliasson documents the retreat of glaciers, a bad omen for the livability of our planet."
Concha Pasamar (Pamplona)
Work chosen: Beauty, 1993
"A trip inside a rainbow with a rich sensory dimension–sight, sound, touch–and also a special symbolic power."
Ane Pikaza (Bilbao)
Work chosen: Room for One Color, 1997
"When you explore this work, it is inevitable that you try and find all the colors you have lost. Coming to terms with loss and identifying nuances thus become the driving forces of the new reality."
Janire Orduna (Bilbao)
Work chosen: Moss Wall, 1994
"I find the way Olafur Eliasson makes nature pervade your physical space fascinating. It challenges you, it makes you feel the warmth of the complex forms moss can take in a very simple installation."
Leire Urbeltz (Pamplona)
Work chosen: Your Uncertain Shadow (Color), 2010
"It invites me to play with the multiplicity of my own identity. It is a synesthetic metaphor that makes you aware of your body movements, creating a visual spectrum that could become a magic device for the creation of an endless series of psychedelic posters from the late 1960s."
About Euskal Irudigileak
Euskal Irudigileak, the Basque association of professional illustrators, was established in 2003 to protect the rights of illustrators. It gathers more than 120 authors and image artists working in all the fields of illustration: books, textbooks, comics, advertising, press, cards, animation, multimedia editing, online editing, infographics, posters, prints, caricatures, educational games, murals, storyboards, layouts, and scientific illustration, among others.