Alice Neel: People Come First
09.17.2021 - 02.06.2022
"I have tried to assert the dignity and eternal importance of the human being"
Alice Neel: Mike Gold, Daily Worker, 1950
Alice Neel (b. 1900; d. 1984) is one of the most radical artists of the 20th century. A fervent advocate for social justice, humanism, and the dignity of people, she considered herself a "collector of souls." Her works reflect the spirit of an era, the inner history of New York, focusing on those who experienced injustice as a result of sexism, racism, or capitalism, as well as those who combatted it. Showcasing her inclusive, democratic spirit, Neel painted people from a range of backgrounds and social statuses.
Alice Neel
Black Draftee (James Hunter), 1965
Oil on canvas
152.4 × 101.6 cm Framed: 176.2 × 125.7 × 9 cm
COMMA Foundation, Belgium
Courtesy The Estate of Alice Neel
© The Estate of Alice Neel, Bilbao, 2021
Virtual Tour
We'd like to invite you to enjoy a virtual tour of the exhibition Alice Neel: People Come First. This tour includes all the works and didactic texts in the show.
START NOW
Did you
know that...?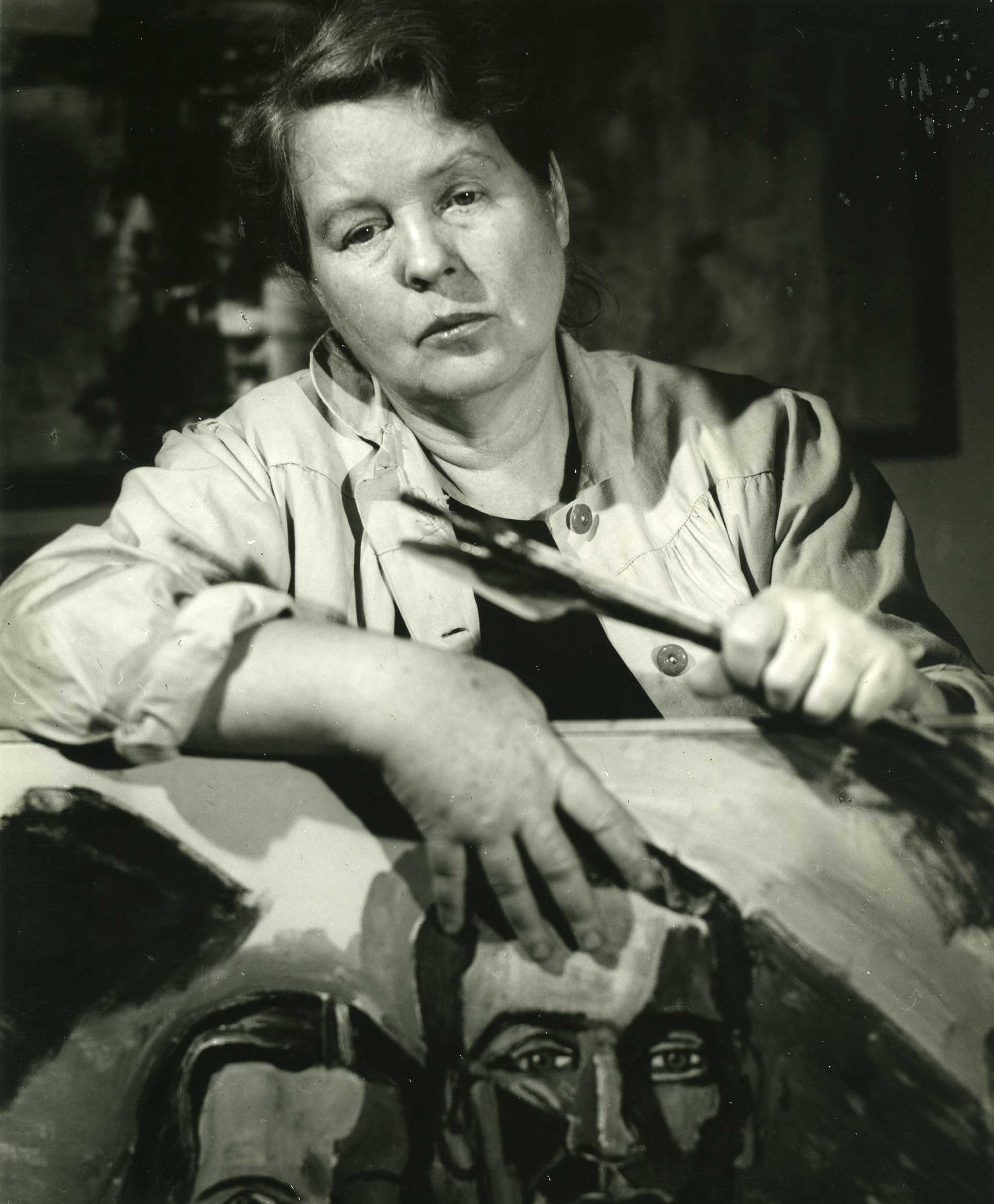 IN FOCUS
As part of the Didaktika project, the Museum designs didactic spaces, online contents, and special activities that complement each exhibition, providing tools and resources to help viewers gain an appreciation of the works on display.