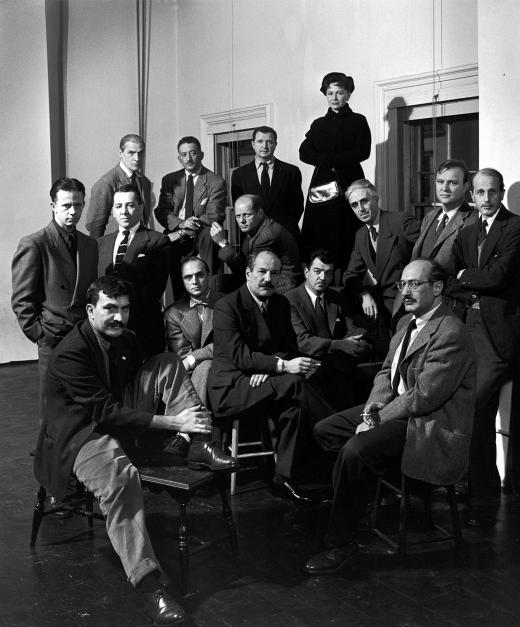 THE FEDERAL ART PROJECT (FAP) IN THE UNITED STATES
After the crash of the New York stock market in 1929, President Franklin D. Roosevelt implemented a series of projects and programs to deal with the Great Depression and rebuild the United States' economy. In an effort to provide income to the millions of unemployed citizens, the government established the Works Progress Administration (WPA) in 1935 to provide jobs in public works all over the country. Additionally, the Federal Art Project (FAP) was founded that same year and sponsored by the WAP, to support artists and finance projects that upheld the American spirit and its values of work, community, and optimism.
One of the initiatives it sponsored was based on a plan by the Mexican government, which a few years earlier had hired artists such as David Alfaro Siqueiros, José Clemente Orozco, and Diego Rivera to depict the history and ideals of the revolution on the walls of buildings and in public spaces around the country. Their huge murals filled the streets of Mexican towns and cities, inspiring thousands of American artists who worked for the FAP until it ended in 1943, including Willem de Kooning, Arshile Gorky, Philip Guston, Lee Krasner, Jackson Pollock, and Mark Rothko. Their murals adorned the walls of post offices, state and federal offices, schools, libraries, and airports all over the US—some of which can still be seen today in cities such as New York, Chicago, San Francisco, and Boston.
Prior to the creation of the WPA, Mexican muralists were already quite influential. In 1933, Nelson Rockefeller had commissioned a huge mural from Diego Rivera for the lobby of the recently-built Rockefeller Center in Manhattan. After signing the contract, Rivera altered the original scheme on several occasions, culminating in Man at the Crossroads, a mural full of Communist allusions (red flags, people protesting, a portrait of Lenin, etc). For this reason, and even though he had been paid in full, the work was never shown and was ultimately destroyed in early 1934.
Portrait of "The Irascibles" group of American abstract artists: Willem de Kooning; Jackson Pollock; Adolph Gottlieb; Ad Reinhardt; Robert Motherwell; Clyfford Still; James C.Brooks; Hedda Sterne; Jimmy Ernst; Bradley Walker Tomlin; Richard Pousette-Dart; Barnett Newman; Theodoros Stamos; William Baziotes; Mark Rothko, November 1950. Photo: Nina Leen. Getty Images