Have a unique experience at the Guggenheim Museum Bilbao–an architectural landmark of the twentieth century–exploring the spaces designed by architect Frank Gehry.
Zero
1st floor, Zero gallery
You can begin your visit at Zero, a gallery whose visual language and striking set design deliver a world-class immersive experience. Located in the lobby, Zero welcomes all visitors, offering a multi-sensory approach to the history of the Museum and its surroundings, the building designed by Frank Gehry, and the Guggenheim Museum Bilbao Permanent Collection. Limited capacity.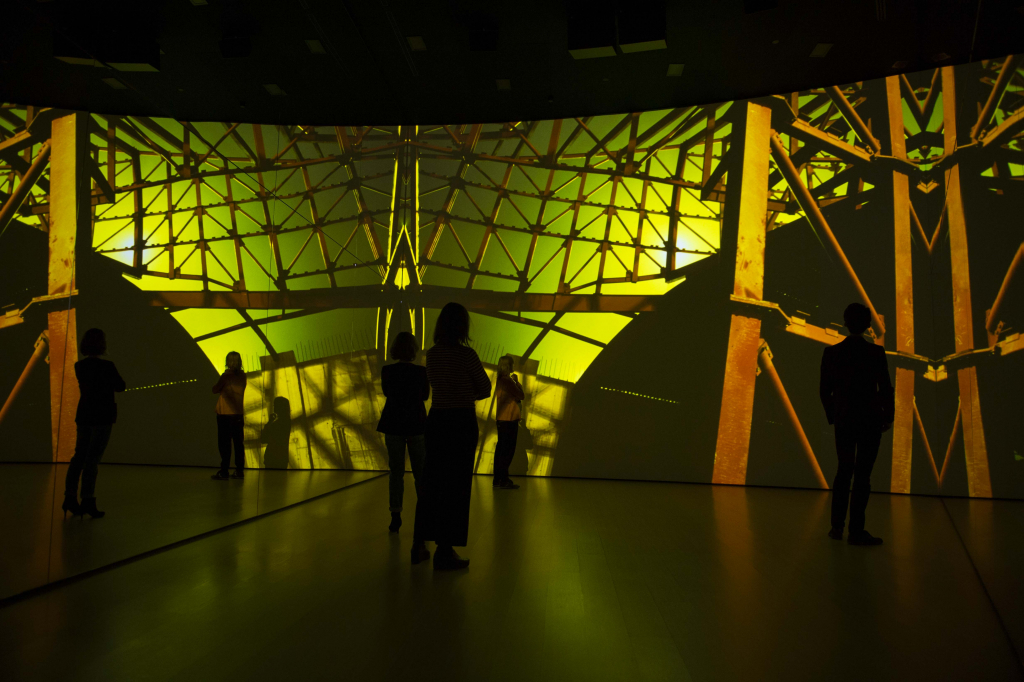 Museum interior
Atrium, 1st, 2nd and 3rd floors
Explore the Museum's fascinating architecture by visiting all its spaces, housing a wide range of different galleries. Walk down the walkways and take in the exterior views. Take the glass elevators to the upper levels (limited capacity) or climb the stairs closest to them.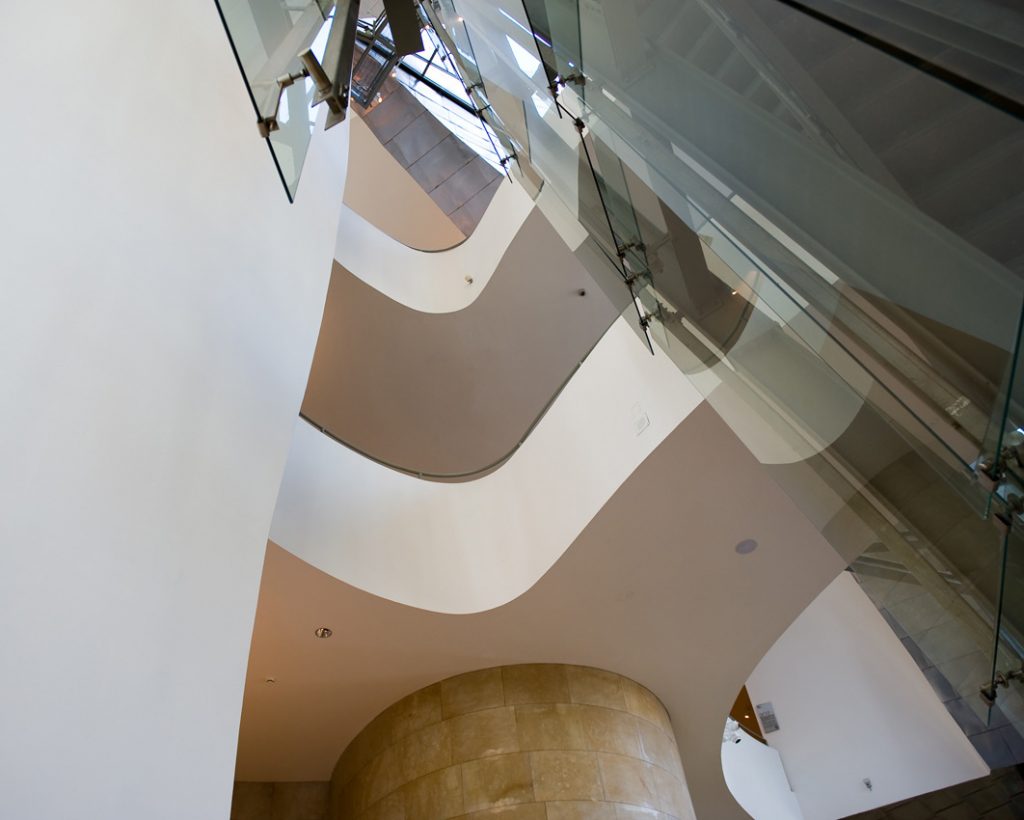 Site-specific and permanent works
Exterior, 1st floor, Atrium
Site-specific works, made by contemporary artists in dialogue with both the interior and the exterior of the building designed by Frank Gehry, make a significant part of the Guggenheim Museum Bilbao Collection. Gallery 101, adjacent to the Atrium, houses Jenny Holzer's Installation for Bilbao (1997).
In gallery 104, you will find Richard Serra's The Matter of Time (1994-2005). Exterior works include those by Louise Bourgeois, Daniel Buren, Anish Kapoor, Yves Klein, Jeff Koons, Fujiko Nakaya, and Yoko Ono. Download our free audio guides on your mobile device to make your visit even more enjoyable.
Yves Klein
Fire Fountain , 1961
Fire
Site-specific dimensions
Guggenheim Bilbao Museoa
Museum exterior
1st floor, riverfront terrace
The riverfront terrace offers views that show how the Museum is seamlessly integrated into the surrounding cityscape in terms of materials (glass, titanium, limestone) and connections to the buildings and structures nearby. Moreover, the exterior of the Museum is perfect to install site-specific and permanent works.
Bilbao cityscape
After visiting the Museum, walk out and take a look at its surroundings. Over the past few decades, the city of Bilbao has undergone an extraordinary urban transformation. Contributions by internationally renowned architects include not only the Museum building by Frank Gehry but also those by Santiago Calatrava, Arata Isozaki, Rafael Moneo, or Álvaro Siza, among others. Walk under La Salve Bridge or across Zubi Zuri Bridge, or climb the stairs between the Isozaki Towers for brand-new views of the city. Finally, follow the course of the river towards the estuary to find the Zorrozaurre walkway—it won't disappoint you.