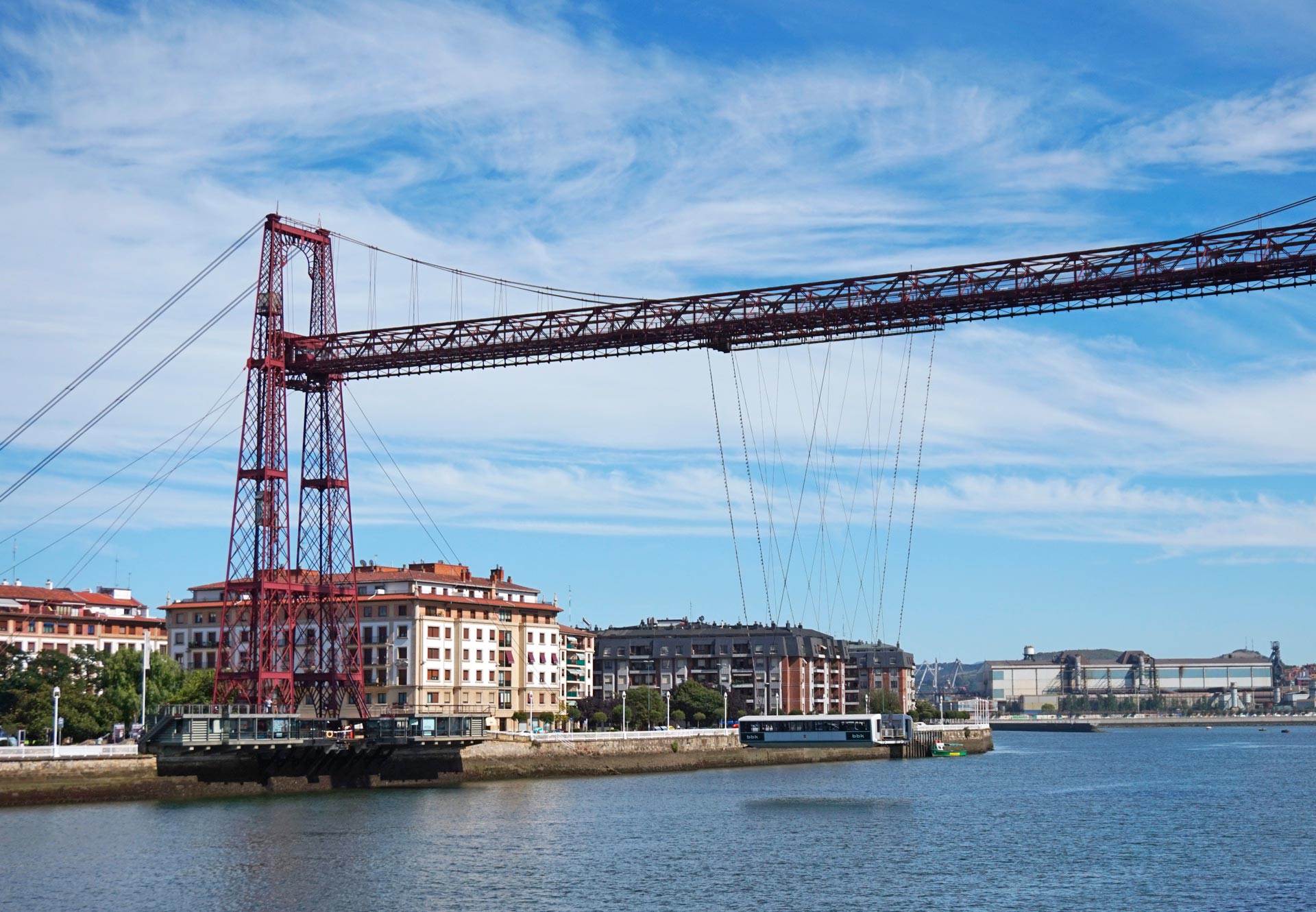 Suspension Bridge
Getxo, Bizkaia
Since July 13, 2006 the Puente de Vizcaya is included in UNESCO's World Heritage List, the only monument in the Basque Country in it, and the only one in the Industrial Heritage category in all of Spain. It was the first transporter bridge in the world and has been in service since its inauguration in 1893.
This excellent feat of engineering was designed by Biscay-born architect Alberto de Palacio, a follower and collaborator of Gustave Eiffel, the creator of the famous tower in Paris. Indeed, the bridge resembles the tower quite closely; it stands at the point where the estuary of Bilbao widens to join the sea.
Popularly known as the "Puente Colgante" (hanging bridge), it is a spectacular iron structure that links the towns of Portugalete and Getxo, on either side of the estuary.