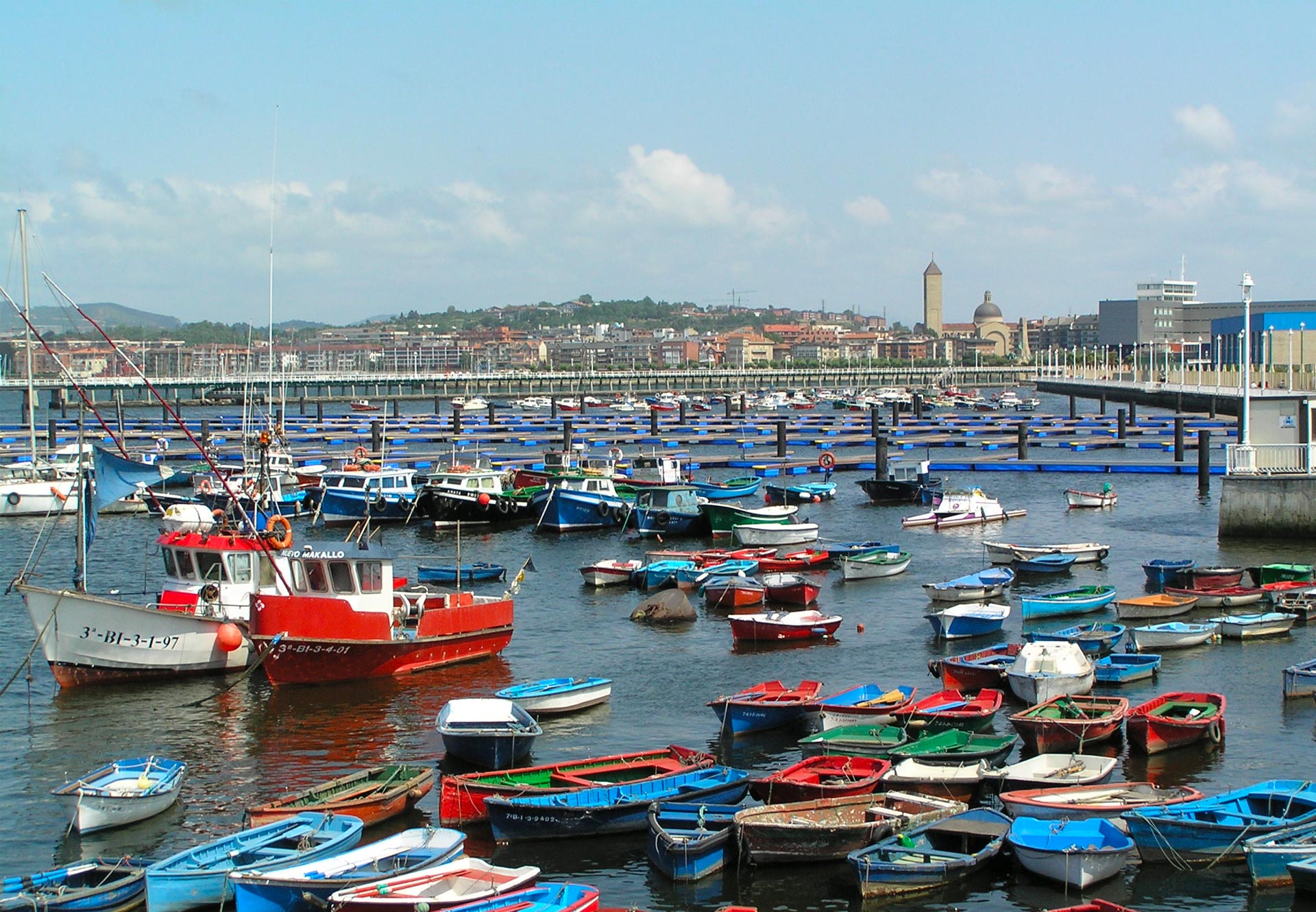 Santurtzi
Santurtzi, Bizkaia
In the past, a common sight in the biggest coastal fishing harbour in Biscay was the romantic figures of the sardineras (sardine sellers), who were immortalized in the popular song "Desde Santurce a Bilbao." Nowadays, the remains of the town's industrial past combine with modern and attractive leisure areas. You can still experience the delicious smells of the smoking grills, a real temptation for the visitor to taste the town's famous sardines… or any seasonal fish grilled in the traditional way.
A must-see is the spectacular view over the bay from the viewpoint located next to the Palacio de Oriol. The more daring may want to climb up to the peak of Monte Serantes; in addition to the great view from the top, you can explore the mountain paths, discover old forts, perhaps enjoy the 'Romería de Cornites' popular pilgrimage, and observe the numerous migratory birds that fly over every year in search of warmer climes.
Besides the fishing port and the fishermen's guild building, other attractions are the monument to the Virgen del Carmen (the patron of Santurtzi), whose saint's day is celebrated in style; the Casa Torre; the church of San Jorge; or the 'Monumento a la Sardinera', among others.