Temporary exhibitions
The Guggenheim Museum Bilbao offers a dynamic program of temporary modern and contemporary art exhibitions that deepen our understanding of art today and give an overview of the international scene in art history.
Picasso sculptor. Matter and Body
Picasso sculptor. Matter and Body
Picasso Sculptor. Matter and Body presents some of the sculptures produced by Pablo Picasso (b. 1881; d. 1973), which highlight the overflowing creativity that can also be seen in the artist's paintings and graphic work.
Although he had no formal training as a sculptor, Picasso explored the possibilities of producing art in three dimensions. In his many different workspaces, he experimented with clay and plaster, creating textures with his pressing fingers or using objects such as leaves, wire mesh, or cardboard. He conveyed the idea of lightness in sculptures made of metal where volume was created through welded metal rods, and experimented with assemblages of found objects. Little Girl Jumping Rope (Vallauris, 1950), which you can see in gallery 201, is a fine example of the latter.
Pablo Picasso
Little Girl Jumping Rope, Vallauris, 1950
Bronze
153 × 62 × 65 cm
Private collection
© Sucesión Pablo Picasso, VEGAP, Madrid, 2023
Film & Video Marine Hugonnier
Film & Video Marine Hugonnier
Field Reports
Gallery 103
As part of the Film & Video program, the Museum presents Field Reports by French artist Marine Hugonnier (b. 1969) in gallery 103. The exhibition showcases several pieces in photographic and audiovisual formats, including the film Desire Is Not Much, but Nonetheless… (2015) – a visual tour of the ancient Roman scuplture Sleeping Hermaphroditus that suggests the possibility of a non-gendered gaze.
Central to the exhibition is Meadow Report (2021), a film whose title refers to the 1972 study known as the "Meadows Report" (published under the title The Limits to Growth), which predicted the budding climate crisis originated by the unrestrained exploitation of the Earth's resources.
In her Meadow Report, Hugonnier focuses on the man-made landscape of the Giverny Gardens, created by Claude Monet at the end of the 19th century, and where the French impressionist painter produced his famed Water Lilies, a series of panoramic, almost abstract canvases he painted while progressively losing his sight to cataracts.
Hugonnier's works invite us to expand our perspective on the world and on the people living in it, and they push us to go beyond the conventions that limit our perception.
Meadow Report, 2021 (Film still)
35 mm film
Colour, sound, 11 min
Courtesy the artist
© Marine Hugonnier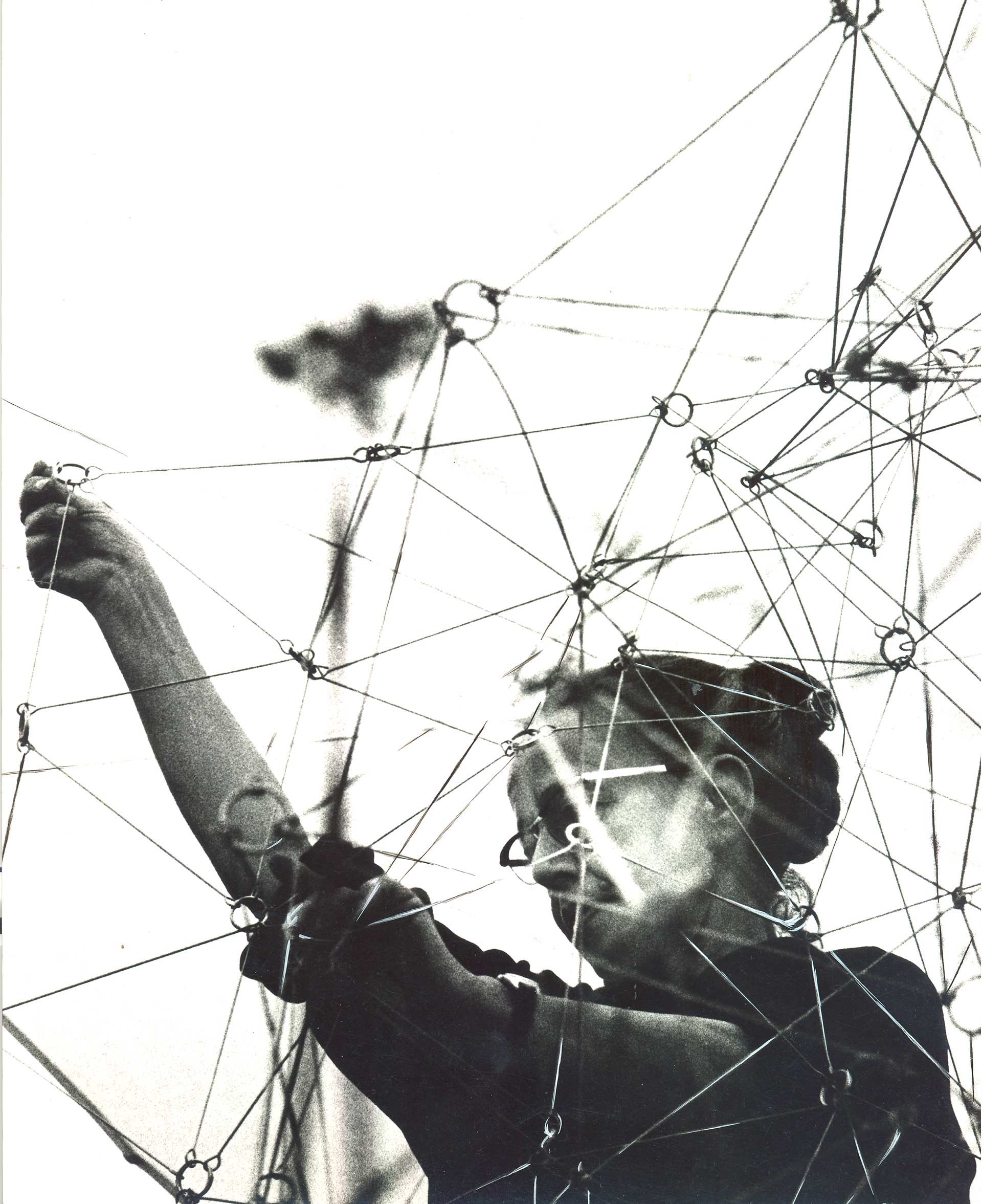 Gego: Measuring Infinity
Gallery 105
Gego: Measuring Infinity is an exhibition of sculptures, drawings, prints, artist's books, and textiles by Gertrud Louise Goldschmidt (1912-1994), known as Gego, a German-Venezuelan visual artist who highly influential in Latin America in the second half of the twentieth century.
Gego came to Caracas, Venezuela, in 1939, fleeing Nazi persecution at the beginning of World War II. After overcoming the language barriers she was met with as an exile, she had a long career as an artist in the Latin American country, exploring the possibilities of space by means of abstraction on the basis of her training in architecture and engineering. In fact, her linear structures are at the crossroads of art and architecture.
Between 1958 and 1977, she taught art at the Central University of Venezuela and the Neumann Institute of Design, where she explored experimental dynamics to foster the creativity of new generations of architects and designers.
Gego installing Reticulárea, Museum of Fine Arts, Caracas, 1969
Photo by Juan Santana
©Gego Foundation