Temporary exhibitions
The Guggenheim Museum Bilbao offers a dynamic program of temporary modern and contemporary art exhibitions that deepen our understanding of art today and give an overview of the international scene in art history.
Joan Miró. Absolute Reality. Paris, 1920–1945
Joan Miró. Absolute Reality. Paris, 1920–1945
Joan Miró. Absolute Reality. Paris, 1920–1945 focuses on a key period in Joan Miró's long career.
Upon his arrival in Paris in 1920, Miró began to develop his own personal language. His stripped outlines and bright colors, under the influence of the Parisian avant-garde–Fauvism, Dadaism, Surrealism–coexisted with the landscapes of Catalonia, the place where he was born.
Between 1920 and 1945, Miró set out to "kill painting"–a phrase by which he meant breaking away from tradition. With this goal in mind, he experimented with a variety of mediums and techniques–assemblage, lithography, ceramics, etc., as shown in Personage I (1945). He would try many others throughout his career.
Joan Miró
Landscape (The Hare) [Paysage (Le Lièvre)], 1927
Oil on canvas
129.6 × 194.6 cm
Solomon R. Guggenheim Museum, New York
57.1459
© Successió Miró, 2023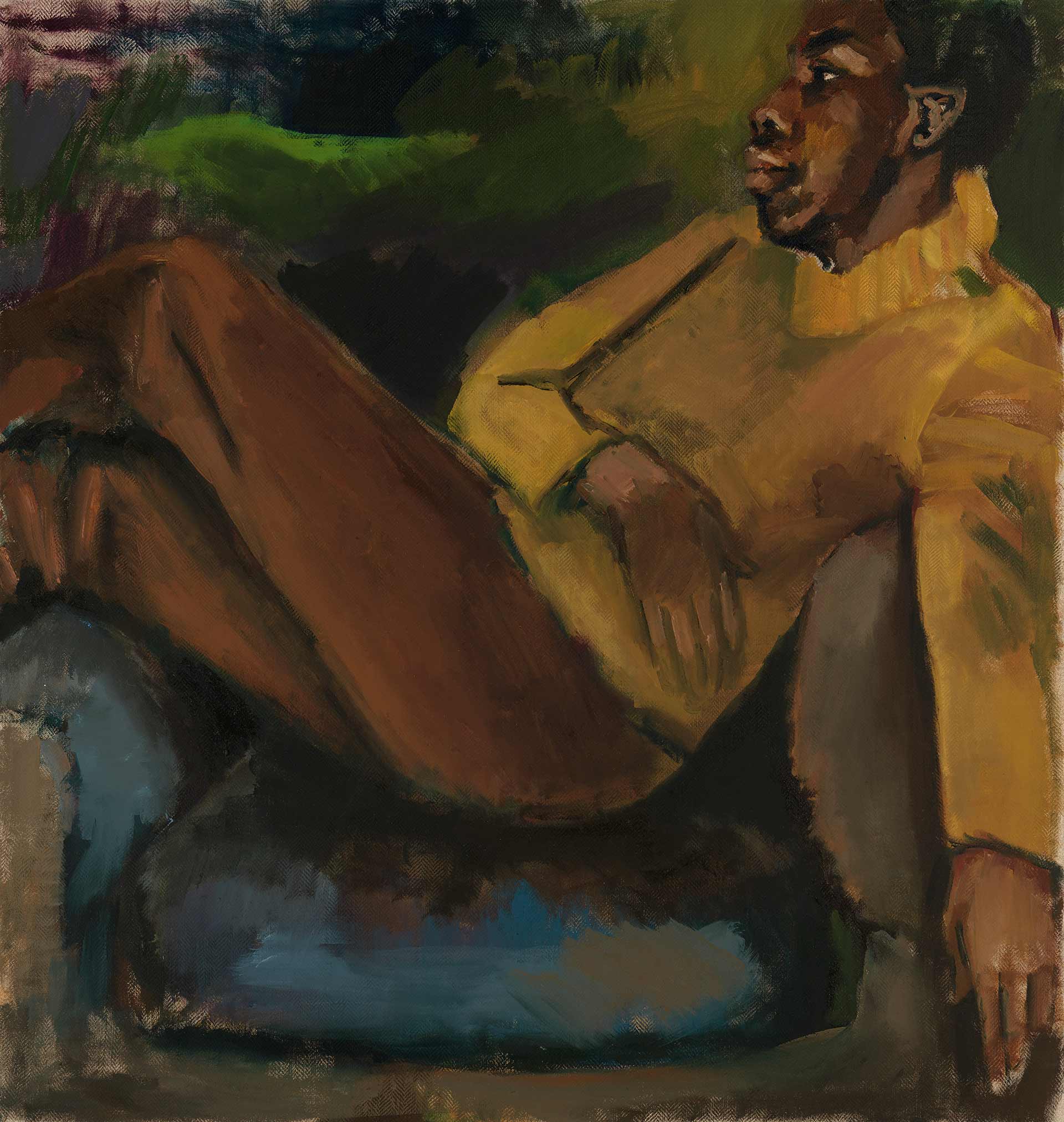 Lynette Yiadom Boakye
2nd floor, galleries 202,203 204 and 208
In the exhibition Lynette Yiadom-Boakye. No Twilight Too Mighty, you will find recent works (2020-2023) by British artist Lynette Yiadom-Boakye (b.1977), including oil paintings, charcoal drawings, and chalk portraits in shades of brown.
Yiadom-Boakye's portraits show fictional characters based on features, gestures, and postures inspired by magazines, films, or everyday life. Lynette is also a writer. In her own words, she writes about the things she can't paint. In the DIDAKTIKA reading area (gallery 201), you can read a short story the artist wrote for the exhibition catalog.
Lynette Yiadom-Boakye
Divine Repose, 2021
Oil on linen
90 x 85 x 3.6 cm
Courtesy of the artist, Corvi-Mora, London, and Jack Shainman Gallery, New York
Oskar Kokoschka. A Rebel from Vienna
Oskar Kokoschka. A Rebel from Vienna
Galleries: 205, 206, 207, 209
The retrospective exhibition Oskar Kokoschka. A Rebel from Vienna follows the most important moments in the life of Austrian artist Oskar Kokoschka (b. 1886; d. 1980), exploring his multi-faceted personality as an observer, a rebel, a painter, a "degenerate artist", a humanist, a socially-engaged citizen, etc.
In the early 20th century, Kokoschka's radical portraits, which revealed the sitter's inner psychology, shocked Viennese society. His landscapes, on the other hand, show him as a restless traveler: Europe, North Africa, the Middle East… A key figure of Expressionism, Kokoschka used hard brushstrokes, laden with paint, and vibrant colors through the late 1970s and his work influenced artists of the younger generations, such as Georg Baselitz, Jean-Michel Basquiat, Alexandre Diop, and others.
Oskar Kokoschka
The Power of Music (Die Macht der Musik), 1918
Oil on canvas
104.5 x 154.3 cm
Van Abbemuseum Collection, Eindhoven
© Oskar Kokoschka Foundation, 2023, VEGAP, Bilbao